Partner Spotlight - How To Apply For Colonial Life/Unum Funding
---
Wednesday, April 21, 2021
Register for Zoom Link!
Category: Learning Together
There's nothing Together SC enjoys more than connecting members with one another; we especially love introducing our corporate and philanthropic partners and nonprofit leaders.
Welcome to our first Partner Spotlight. Who better to spotlight than Colonial Life/Unum.
Headquartered in Columbia, they recently made exciting changes to their grantmaking objectives and program guidelines.
Join Alana Stoker, Program Manager for Corporate Social Responsibility, as she discusses Colonial Life'/Unum's new grant funding focus on creating stronger, more equitable communities by supporting organizations working to end racism, discrimination and bias. Their focus areas are:
Systemic and policy change

Support action-oriented programs that champion solutions that work to permanently reverse or eradicate discriminatory or bias-led systems and policies.

Training

Provide training aimed to help individuals and organizations understand racial and social injustice, build empathy toward traditionally marginalized groups and communities, and create more equitable organizations and systems.

Economic justice

Work with marginalized communities to promote financial inclusion and prevent exploitation due to economic status.

Civic engagement

Engage in programs that provide a voice to marginalized individuals or groups so that they may address issues or concerns regarding their community.
Alana will explain their rolling annual application process and how your organization can get started.
You will also hear from recent grant recipients, Root & Rebound and Columbia College, as they share their experiences going through the Colonoial LIfe/Unum funding process.Panelists include:
Peter Mitchell, Columbia College Institute of Trauma Informed Practices
Alesia Rico Flores, South Carolina Direcctor of Systems Change, Root & Rebound
Ana Walker,

South Carolina Director of Legal Services,

Root & Rebound
Come with your own questions about how your organization may qualify for a Colonial Lifes/Unum Social Justice Grant.
Attendees (29)
Ashley Thomas
Executive Director
The Hive Community Circle
Barbara Chappell
Pee Dee Coalition Against Domestic and Sexual Assa
Barbara Rackes
CEO
SC Women in Leadership
Beth De Santis
CEO
Fact Forward
Betty Gardiner
Director of Grantmaking and Development
South Carolina First Steps
Brett Wadford
Director of Development
Center for Heirs' Property Preservation
Brooke Robertson
Graphic Designer | Developer
Neue South Collective
Caprice Atterbury
CEO
Origin SC
Daniel Prohaska
President & CEO
Lions Vision Services
Darlene Paradise
Director of Development
Dickerson Children's Advocacy Center
Debbie Nelson
President and Founder
DNA Creative Communications
Domenico Ruggerio
Dir, Education Advocacy & Systems Transformation
Teach for America
Filippo Ravalico
Program Manager
South Carolina Environmental Law Project
Lynn Hutto
Interim Executive Director
Greater Columbia Community Relations Council
Madison Anderson
Director Development
Pattison's Academy
Nancy Lee
Executive Director
South Carolina Association of Habitat for Humanity
ReZsaun Lewis
Executive Director
Lowcountry Youth Services
Sara Massey
President
Syn-Mass LLC
Susan Didato
Development Director
Community Medical Clinic of Kershaw County
Tami Barlow
Director of Operations
Charleston Promise Neighborhood
Tom Swanciger
Executive Director
Father to Father, Inc.
8 Other Registered Attendees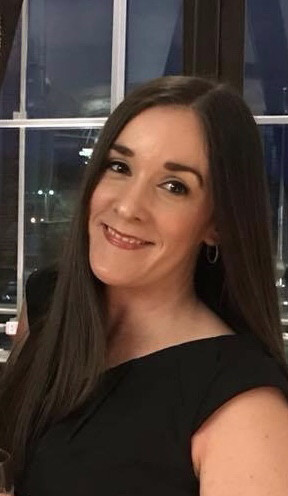 For More Information: