Nonprofit Leaders Call: DHEC's Stay SC Strong Campaign
---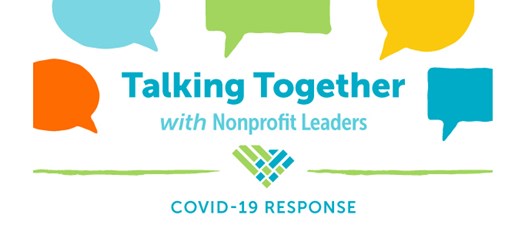 Join us on Wednesday, June 3rd, for a combined call at 9am for both philanthropic partners and nonprofit leaders to learn more about how you can educate and inform your constituents on promoting excellent public health practices.
DHEC has launched a public health campaign - Stay SC Strong, which focuses on delivering key messages that promote proper public health practices during Covid-19. 
Topic include, but are not limited to, properly wearing masks, knowing where to get tested, and the importance of contact tracing.
Guest Speakers: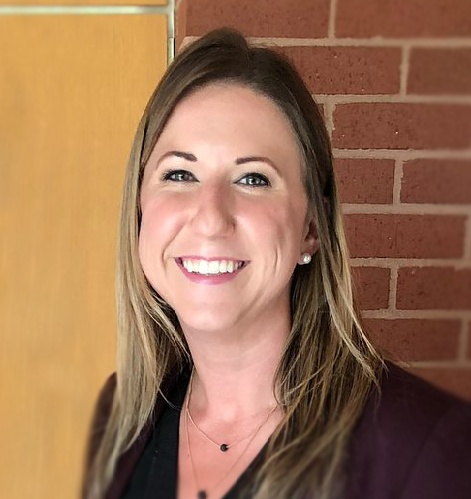 Elizabeth Childers, Director of Public Outreach
SC Department of Health and Environmental Control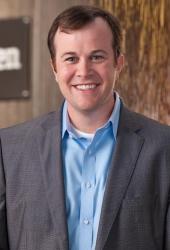 Ben Rex, CEO & Founder
You must register for the event to receive login instructions and a password.

We encourage you to be in front of your computer for this presentation.
We will also utilize the chat box to get answers to your questions.
This call will be recorded and sent out to registrants within 48 hours of its conclusion.
Attendees (77)
Amanda Dow
Duke Energy Foundation Manager- SC
Duke Energy Foundation
Amanda Nadel
Prosperity Center Operations Specialist
Trident United Way
Amber Hewitt
Manager of Community Impact
United Way of the Lowcountry
Betty Gardiner
Director of Grantmaking and Development
South Carolina First Steps
Bob Morris
Community Foundation of Greenville
Bryan Adams
Director of Development
Metanoia
Cara Senterfeit
Executive Director
Beginnings SC
Carmen Levitt
Director of Administrative Affairs
Spartanburg Academic Movement
Carol Reeves
Executive Director
Just Say Something
Cassie Barber
Early Childhood Advisory Council Program Manager
South Carolina First Steps
David Platts
South Carolina Arts Commission
Debbie Cooper
Director of Donor Services
Community Foundation of Greenville
Debbie Nelson
President and Founder
DNA Creative Communications
Dodi Hodges
Executive Director
Palmetto Literacy Council
Dolly Patton
Executive Director
Saluda Shoals Foundation
Donald Supplee
President
United Way of Kershaw County
Donna V.S. Ortega
Community Investment Officer
J. Marion Sims Foundation
Donna Waites
Vice President of Programs
Sisters of Charity Foundation of SC
Emily Parrish
Executive Director
Children's Attention Home
Grace Lewis, CFRE
COO
Pathwys Community Center
Jane Jasien
Development Coordinator
St. Christopher's Children Inc
Jeff McCormack
Executive Director
SC Physicians Care Charity
Jenny Brasington
Hospice Care of the Lowcountry
Joan Hoffman
Chief Operating Officer
Children's Trust of South Carolina
Kathleen Papadimitriou
CEO
Ronald McDonald House Charities of Charleston
Kathy Grier
Executive Director
York County Free Clinic
Katy Smith
Executive Director
Piedmont Health Foundation
Keisha Gray
Program Director, Early Childhood Development
Mary Black Foundation
Kelley Ezell
Executive Director
Upstate Family Resource Center
Kevin McCray
Community Building & Grants Manager
Frances P. Bunnelle Foundation
Kevin Russell
Interim President
United Way of Florence County
Laura Anne Hunt
Executive Director
Keep the Midlands Beautiful
Leah Crosby
Program Office Manager/Literacy Outreach Coord.
Charleston County First Steps
Lili Coleman
Executive Director
Second Helpings, Inc.
Madeleine McGee
President/CEO
Together SC
Marisel Losa
President & CEO
United Way of Greenwood and Abbeville Counties
Marti Colucci
Managing Director
Leeza's Care Connection
Mary Woodiwiss
Director of Grants and Projects
Greenwood County Community Foundation
Megan Wildebour
Managing Director
PURE Theatre
Melissa Strompolis
Children's Trust of SC
Michelle Shain
Senior Director of Development
United Way of Greenville County
Nancy Lee
Executive Director
SC Association of Habitat Affiliates
Natalia Valenzuela Swanson
Program Director, Healthy Eating & Active Learning
Mary Black Foundation
Natasha Jenkins
Fund Development Coordinator
United Way of Sumter, Clarendon & Lee Counties
Norma Jean Suarez
Executive Director
Unity Health on Main
Pam Temple
Program Director
J. Marion Sims Foundation
Rachal Hatton
Executive Director
SC Respite Coalition
Regina Eargle
Program Coordinator
Newberry County First Steps
Richard Puffer
Executive Director
The Byerly Foundation
Sarah Covington-Kolb
Maternal and Child Health Director
March of Dimes of South Carolina
Sherrie Snipes-Williams
CEO
Charleston Promise Neighborhood
Susan DeVenny
CEO
J. Marion Sims Foundation
Susan Sharp
VP Philanthropy
United Methodist Communities
Tami Barlow
Director of Operations
Charleston Promise Neighborhood
Tessa May
Interim Executive Director
Loaves & Fishes
Vince Matthews
Executive Director
Joseph H Neal Health Collaborative
21 Other Registered Attendees