Maximizing Your Team's Talents & Strengths for Fundraising Success
---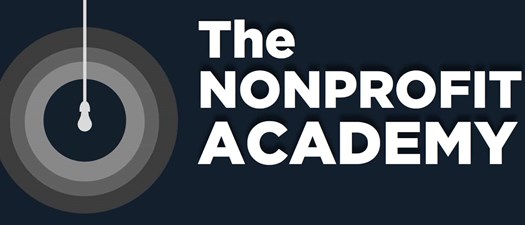 Maximizing Your Team's Talents and Strengths for Fundraising with Allison Rickels
"What would happen if we actually study what is right with people?" There is a short answer to this question posed by Dr. Donald Clifton, a pioneer in the field of strengths psychology and creator of the Clifton StrengthsFinder®. In the last 50 years, Gallup has learned that people and organizations grow more when they focus on what they do best rather than trying to fix their weaknesses.
When individuals identify their talent and develop them into strengths, people are more productive, perform better and are more engaged. In this Nonprofit Academy webinar, we explore how the Clifton StrengthsFinder® assessment can help identify areas where you, your staff, and board have the greatest potential for building strengths.
Using the fundraising lens, Allison shares how to use Clifton StrengthsFinder® with your staff and board to maximize their talents for board recruitment and governance, donor cultivation, major gift fundraising and stewardship. Ultimately, nonprofit boards and staff can fundraise and govern more effectively when they lead from their strengths.
For more information click here.
You'll leave the session with these key takeaways:
Understand key concepts about the Clifton StrengthsFinder® and its 34 themes
Balconies and basements: becoming aware of your own unique talents and strengths
Define the 34 signature themes and how to understand those around you such as colleagues and board members
Understand domains of leadership strengths
Distinguish the four basic needs of followers
Tools to work more effectively with your board and staff using Clifton StrengthsFinder®
How to employ your board and staff's natural talents for fundraising success