Talking Together with Nonprofit Leaders: Managing Staff Virtually
---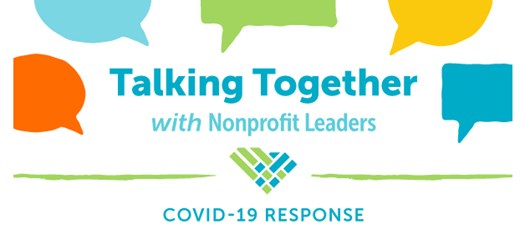 Please join us on Wednesday, May 6th at 12:00 pm for our weekly presentation and conversation.
Join fellow nonprofit professionals as they share their experiences and recommendations for managing teams virtually during Covid-19.  The interactive session will focus on strategies for keeping your team engaged, holding effective meetings and managing equitably. This is your opportunity to learn from others, pose questions and share what's working in your organization. Let's learn together!
Thank you to our guest speakers!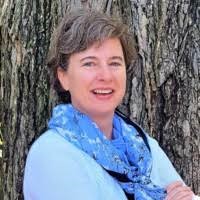 Jennifer Bozard, Chief Operating Officer
One80 Place
Ci Ci Holloway, Human Resources Director
Richland Library
Stig Rasmussen, Human Resources & Operations Manager
Fact Forward
We encourage you to be in front of your computer for this presentation. We will also utilize the chat box feature to help facilitate the conversation.
The call will be recorded and sent out to registrants within 48 hours after its conclusion.
Attendees (83)
Alexandra Moor
Executive Director
Be A Mentor
Amy Holbert
Chief Executive Officer
Family Connection of SC
Amy Splittgerber
Executive Director
Healthy Learners
Angela Rodriguez
Executive Director
SC Spinal Cord Injury Association
Anita Case
Executive Director
Affinity Health Center
Barbara Rackes
CEO
SC Women in Leadership
Beth De Santis
CEO
Fact Forward
Beth Jamieson
Operations Director
Greenville First Steps
Beth Padgett
Executive Director
Compass of Carolina
Bob Morris
Community Foundation of Greenville
Cara Senterfeit
Executive Director
Beginnings SC
Carletta Isreal
Program Officer
South Carolina First Steps
Cary Plummer
Executive Director
CanHope
Catherine Puckett
Program Director
Nonprofit Alliance
Catherine Schumacher
President / CEO
Public Education Partners
Catriona Carlisle
Executive Director
Meals on Wheels of Greenville
Christine Mitchell
Executive Director
Carolina Honduras Health Foundation
Craig Currey
Chief Executive Officer
Midlands Housing Alliance
David Platts
South Carolina Arts Commission
Dean Hybl
Executive Director
Ten at the Top
Debbie Nelson
President and Founder
DNA Creative Communications
Dolly Patton
Executive Director
Saluda Shoals Foundation
Donna V.S. Ortega
Community Investment Officer
J. Marion Sims Foundation
Garcia Williams
Executive Director
The Medi Community Resource Center
Greta Young
Executive Director
The Parenting Place
Jeff Becraft
Executive Director
Youth Corps
Jeffrey Fleming
Chief Operating Officer
Palmetto Project, Inc.
Jennifer Bozard
Chief Operating Officer
One80 Place
Kelley Ezell
Executive Director
Upstate Family Resource Center
Kendall Biga
Program Coordinator
Charleston Hope
Kimberly Davis
Senior Community Relations Consultant
Wells Fargo
Larry Hembree Hembree
Executive DIrector
Columbia Children's Theatre
Latorrie Geer
Chief Operating Officer
CommunityWorks Carolina
Laurie Ashley
Executive Director
Meals on Wheels-Anderson
Leslie Lee
Executive Director
Fine Arts Center of Kershaw County
Linda Cox
Executive Director
MUSC Medical Center
Mandy Black
Executive Director
Little Steps
Marie-Louise Moreto
President
Mount Pleasant Community Arts Center Committee
Marisel Losa
President & CEO
United Way of Greenwood & Abbeville Counties
Mary Hipp
Board Chair
Feed & Seed
Nancy Appel
Development Director
Coastal Conservation League
Norma Jean Suarez
Executive Director
Unity Health on Main
Pam Temple
Program Director
J. Marion Sims Foundation
Rachael Fulmer
SC Business Developer
Lutheran Services Carolinas
Sara Green
Executive Director
SC Wildlife Federation
Sarah Covington-Kolb
Maternal and Child Health Director
March of Dimes of South Carolina
Steven Burritt
Executive Director
Mothers Against Drunk Driving SC
Stig Rasmussen
Operations & HR Manager
Fact Forward
Summer Randall
Operations Manager
Municipal Association of South Carolina
Susan Coyne
Principal
Coyne Coaching Services
Susan DeVenny
CEO
J. Marion Sims Foundation
Tamara Herring
Executive Director
Morris Center for Lowcountry Heritage
Tami Enright
Executive Director
The Bee Cause Project
Tammie Hoy-Hawkins
President & CEO
CommunityWorks Carolina
Tanika Epps
CEO - Midlands
Communities In Schools of the Midlands
Tara L. Burgess
Director, Finance & Grants
Children's Attention Home
Vince Matthews
Executive Director
Joseph H Neal Health Collaborative
25 Other Registered Attendees