Introducing BoardStrong!
Together SC's new online board member recruitment tool
---
Wednesday, August 30, 2023
Category: Benefit Briefings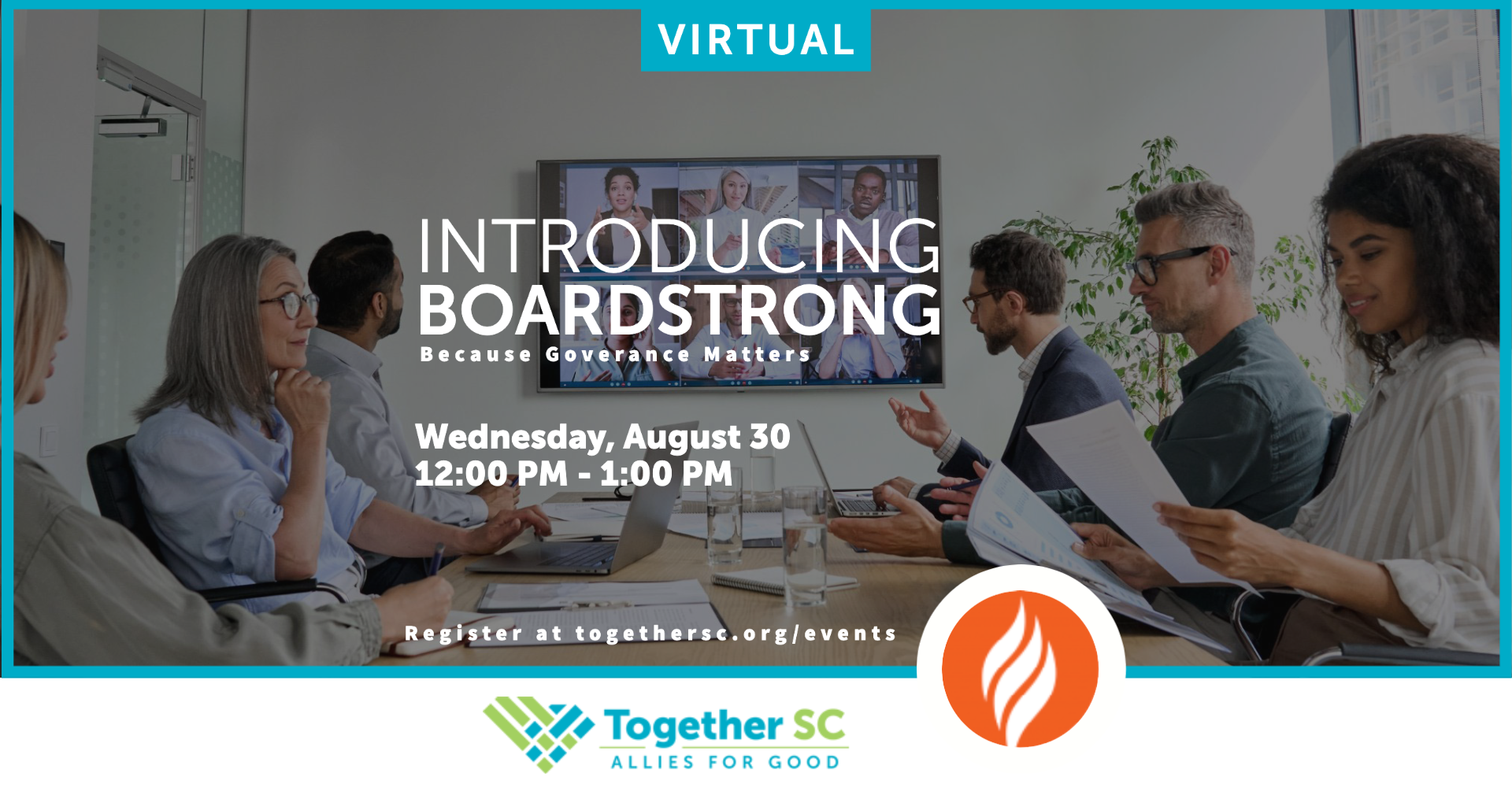 Together SC is proud to announce a new partnership with our sister association, the New York Council of Nonprofits!
Recruiting new board members is one of the most critical tasks for a nonprofit organization. It is also one of the most challenging.
Finding a diverse, talented group of individuals willing to contribute their Time, Talent, and Treasure to your organization can seem like an overwhelming challenge, especially if you are looking outside of the personal connections of your current board members.
We invite our nonprofit members to explore this new board recruitment tool, creating your profiles and board candidate requests. Consider July and August our "Beta stage."
Bring your questions to this August 30th call.

We aim to launch on October first, giving nonprofits plenty of time to connect with potential board candidates interested in joining in January when many groups begin new budget years.

Join BoardStrong Director Barbara Paxton for a session on recruiting board members and a demonstration of the BoardStrong board matching platform.
The session will start with a brief introduction to the board development cycle, followed by an in-depth look at the platform with tips for using it to recruit new board members effectively.
Your feedback is welcome e-mail Ben@togethersc.org
Attendees (113)
2 Other Registered Attendees
Presenter:
Barbara Paxton,
BoardStrong Director,
New York Council of Nonprofits
For More Information: