Giving Black: A Heritage of Community Care & Greater Investment
---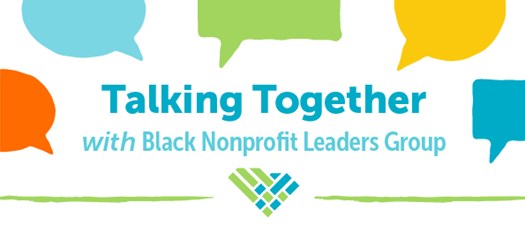 The Black community has always shared a mighty and substantial heritage of giving and intershare. Our giving is complex and varied, includes kinship, and involves both formal and informal methodology. Separate means for philanthropic endowment within the Black community has always been required. The Giving Black: A Heritage of Community Care & Greater Investment virtual forum seeks to take a deep dive into Black philanthropy; its origins, evolutions, how it operates today, and why we must not only keep this sacred tradition alive but expand it intentionally, methodically, and exponentially.
What is Black philanthropy? While the mainstream often categorizes philanthropy as large gifts from wealthy individuals and institutions to those in need, Black philanthropy is much more nuanced, focused, communal, and dimensional. It possesses a keener understanding of the true root and intention of giving: unreserved extension of time, talent, and treasure to those with a perceived and/or stated need, often absent the recipient's appeal, without stipulation, and having no requirements or expectations for tangible or intangible reciprocity.
We invite you to join us for a keynote discussion by Valaida Fullwood, one of the architects of Black Philanthropy Month. The main talk will be followed by a speaking circle featuring leaders from the formal philanthropic sector as well as grassroots givers. The program will wrap with a Riverside Conversation calling forward new age Gen-Z philanthropist, Maricellyn "Rissy" McDonald.
Keynote Speaker:
* Black Philanthropy Month Architect alongside its founder, Jacqueline Copeland
* Award Winning Author, "Giving Back: A Tribute to Generations of African American Philanthropists"
Described an "idea whisperer," Valaida Fullwood brings unbridled imagination and a gift for harnessing wild ideas to her work as a writer, public speaker and consultant on various projects and events in the philanthropic sector. Her client base ranges widely and her interests center on social innovation in philanthropy, education and the arts. In short, she helps people and organizations drive bold ideas forward by guiding their projects and by writing their stories. Valaida is the award-winning author of Giving Back, a 400-page hardcover book profiling stories of philanthropy among African Americans that was developed with photographer Charles Thomas. Giving Back, her first book, was named one of the 10 Best Black Books of 2011 and received the prestigious 2012 McAdam Book Award, which recognizes "the most inspirational and useful new book for the nonprofit sector." In 2020, Valaida earned ABFE's Trailblazer Award as a part of its 29th James A. Joseph Awards.
In 2013, Valaida Fullwood, both chronicler of Black philanthropy, joined Copeland as co-architect, collaborating to scale up the annual campaign and invite widespread public participation. Expanding and evolving each year, BPM is characterized by a wave of high-impact events, media stories, proclamations and service projects online and in communities throughout August, with local and global dimensions.
She blogs, blogs, blogs at valaida.com and enjoys social media connections on Facebook, LinkedIn, Instagram and Twitter at @ValaidaF. As a writer and public speaker, Valaida enjoys sharing stories and engaging audiences around Giving Back and looks forward to publishing more books.
Speaking Circle Guests:
Jamesha Shackerford, Program Officer


Central Carolina Community Foundation

Jennifer Robinson, Founder & CEO
Empowered to Heal

Glenda Williams
Community Giver, Pee Dee Region;
Harvest Hope Pee Dee Volunteer of the Year
Florence, SC

Jamesha manages the Foundation's scholarship
process including serving as the point of contact for donors, students, parents, and volunteers. She manages the grantmaking process for Field of Interest funds, Beyond the Table Grant, Connected Communities, Greater Chapin Community
Foundation, Mary Seibert Charitable Trust,
and the David W. Robinson Catalyst Award, serves as the staff liaison for the African American Philanthropy Committee, and works with the Vice President for Community Investment to provide logistical
support to the Community Impact Committee.

Our society has a population of people who are almost forgotten... victims of child sexual abuse. Research shows that victims of childhood sexual abuse face prostitution, substance abuse, low self-esteem, depression, anxiety, and other symptoms of trauma.

It is the goal of Empowered to Heal to assist victims by providing post trauma care and support for adult survivors of sexual abuse and prevention and assault.

Ms. Glenda is a community giver who tirelessly works to provide food, services, and goods to the citizens of the PeeDee.

She was recently recognized as Harvest Hope Pee Dee's Volunteer of the Year.
Riverside Conversation Guest:
Maricellyn "Rissy" McDonald,
Maricellyn "Rissy" McDonald is a sophomore at Richland Northeast High School. She has been volunteering and participating in community activities and events even prior to beginning her K-12 journey. Rissy is passionate about issues related to social justice and believes children should be seen AND heard.
Attendees (78)
42 Other Registered Attendees
AGENDA
1:00 pm - 1:10 pm - Welcome and introductions
1:10 pm - 1:25 pm - Keynote Discussion with Valaida Fullwood
1:25 pm - 1:55 pm - Speaking Circle with Philanthropic Leaders & Capital Givers
1:55 pm - 2:15 pm - Riverside Conversation with Maricllyn "Rissy" McDonald
2:15 pm - 2:30 pm - Audience Q & A with Valaida
2:30 pm - Adjourn
Presented by: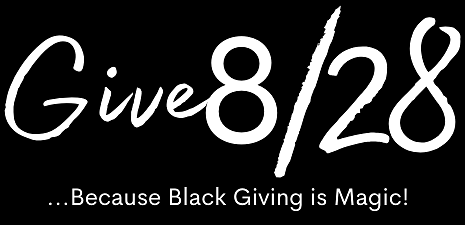 Together SC Black Nonprofit Leaders Group