Consultant Collaborative: Branding with Beth!
---
Thursday, January 20, 2022
via Zoom
"Your brand is what people say when you're not in the room." Jeff Bezos

Join the Consultant Collaborative for a conversation about branding facilitated by Beth Ruffin.

Did you know you only have 7 seconds to make a first impression?

It's true!

Your brand can be the difference between a yes and a no, between revenue and debt, between a follower and a customer.

In this session, we'll talk about the why, what, how, who, where, and when of your business brand and provide a model you can use to ensure your brand is one that leads to impact and profitability.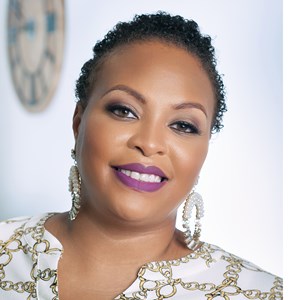 facilitator of the Equity Peer Network for Together SC,
and member of the Consultant Collaborative Leadership Team.
Attendees (20)
Adrienne Bellinger
Owner
Bellinger Consulting & Grant Services LLC
Lili Coleman - 1
Creative Leader and Nonprofit Consultant
Zalac Public Relations + Marketing + Non-profit Consultant
Steph Cook
Event Director
Go Ahead Events
Kara Davis
Executive Director
Illumination Research & Analysis, LLC
Kathryn Harvey
Founder
Neue South Collective
Mary Dell Hayes
Principal Consultant
StopGap Solutions
Beth Ellen Holimon
Consultant
The Hive Collective
Chrissy Hutchinson
Communications and Marketing Manager
SC Office of Rural Health
Patrick Jinks
Certified Leadership and Strategy Coach
The Jinks Perspective
Alana Jordan
Development & Membership Director
Together SC
Melissa Ladd
Owner, Facilitator
issaFacilitation
Sharon Middleton McGhee
President/Founder
SLMM Enterprises LLC
Sandy Morckel
President & Change Agent for Inspired Philanthropy
Solutions for the Greater Good
Brianna Pee
211 Regional Coordinator
United Way Association of SC
Brooke Robertson
Director of Marketing & Communications
Neue South Collective
Eric Rowles
CEO
Leading To Change
Beth Ruffin
Owner/Principal
The Everyday Inclusionist
Heather Singleton
Principal Consultant
Strategic Public Relations Consulting
Genevieve Waller
Principal Adviser
Waller Consulting, LLC
Bridget Winston
Director of Communications
SC Office of Rural Health
For More Information: