Talking Together with Nonprofit Leaders: CARES Act Fund Allocation in SC
---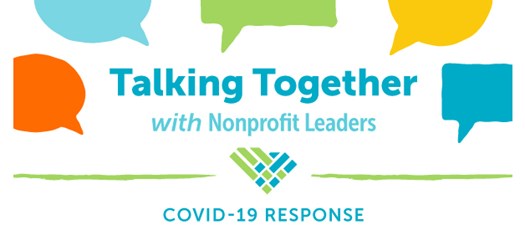 Please join us on Wednesday, May 13th at 12:00 pm for our weekly presentation and conversation.
May 13th:
There's $1.9 Billion in funds coming into South Carolina from the CARES Act. We will discuss who gets what. Then, we will break into rooms by region to discuss funding issues specific to your area.
Thank you to our guest speakers!
Naomi Lett, President & CEO
United Way Association of SC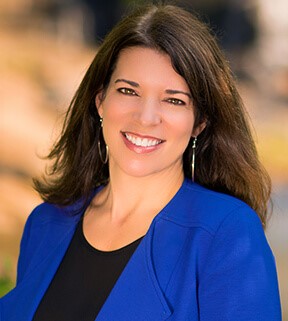 Katy Smith, Staff & Facilitator
Greenville Partnership for Philanthropy
We encourage you to be in front of your computer for this presentation. We will also utilize the chat box feature to help facilitate the conversation.

This call will be recorded and sent out to registrants within 48 hours after its conclusion.
Attendees (101)
Adrienne Troy-Frazier
Executive Director
Berkeley County First Steps
Amber Stewart
Program Associate
SC Association for Community Economic Development
Amy Wilson
Chief Compliance Officer
One80 Place
Anthony Price
Executive Director
Greenwood Pathway House Inc
Barbara Rackes
CEO
SC Women in Leadership
Beth De Santis
CEO
Fact Forward
Beth Singletary
Director of Accountability and Admin
Richland County First Steps
Betty Gardiner
Director of Grantmaking and Development
South Carolina First Steps
Beverly Hardin
Chief Executive Officer
Carolina Youth Development Center
Bob Morris
Community Foundation of Greenville
Bonita Clemons
Executive Director
South Carolina Community Health Worker Association
Brandi Elkins
Membership Manager
Together SC
Cary Plummer
Executive Director
CanHope
Catherine Puckett
Program Director
Nonprofit Alliance
Catherine Schumacher
President / CEO
Public Education Partners
Cheryl O'Donnell
Executive Director
Florence Crittenton Programs of SC
Christine Mitchell
Executive Director
Carolina Honduras Health Foundation
Craig Currey
Chief Executive Officer
Midlands Housing Alliance
Dana McConnell
Executive Director
Center for Developmental Services
Daniel Prohaska
President & CEO
Lions Vision Services
Darlene Lynch
Director, Community Health Transformation
SC Office of Rural Health
Dean Hybl
Executive Director
Ten at the Top
Dolly Patton
Executive Director
Saluda Shoals Foundation
Dorothea Bernique
Executive Director
Increasing H.O.P.E Financial Training Center
Edie Blakeslee
Vice President, Grantmaking & Community Leadership
Coastal Community Foundation of SC
Jana Riley
Executive Director
Public Works Art Center
Jeffrey Fleming
Chief Operating Officer
Palmetto Project, Inc.
Jennifer Gunter
Director
SC Collaborative for Race and Reconciliation
Julie M Capaldi
President
United Way of Pickens County
Kendall Biga
Program Coordinator
Charleston Hope
Kristi Brock
Executive Director
Anderson Interfaith Ministries
Larry Hembree Hembree
Executive DIrector
Columbia Children's Theatre
Laurie Ashley
Executive Director
Meals on Wheels-Anderson
leandrea robinson
president
Unity Project, Inc
Leslie Lee
Executive Director
Fine Arts Center of Kershaw County
Liz Walsh
South Carolina Network Director
SC Thrive
Lyndsey Marchman
Director of Development and Communication
Carolina Youth Development Center
Lynn Stockman
Executive Director
Newberry County Council on Aging
Madeleine McGee
President/CEO
Together SC
Mandy Black
Executive Director
Little Steps
Marisel Losa
President & CEO
United Way of Greenwood and Abbeville Counties
Mary Hipp
Board Chair
Feed & Seed
Mary Woodiwiss
Director of Grants and Projects
Greenwood County Community Foundation
Megan Wildebour
Managing Director
PURE Theatre
Meredith Donahue
Director of Fund Development
Habitat for Humanity of Horry County
Michele Lineberger
Executive Director
The Springs Close Foundation
Mindy Popovich
President
United Way of Sumter, Clarendon & Lee Counties
Najmah Thomas
Assistant Professor
University of South Carolina
Nancy Lee
Executive Director
SC Association of Habitat Affiliates
Nez Wynn
Director of Operations
Vision Educational Center
Norma Jean Suarez
Executive Director
Unity Health on Main
Paige Knowlson
Executive Director
Pattison's Academy
Pam Temple
Program Director
J. Marion Sims Foundation
Paulette Dunn
Chief Executive Officer
Project Host
Peg Lahmeyer
Executive Director
The ARK of SC
Philip Keilen
Executive Director
Coastal Samaritan Counseling Center
Rachael Fulmer
SC Business Developer
Lutheran Services Carolinas
Ronda Boyd
ED
Passion 2 Pay Project
Sarah Eargle
Executive Director
Newberry County First Steps
Stacey Denaux
CEO
One80 Place
Sue Williams
CEO
Children's Trust of SC
Susan DeVenny
CEO
J. Marion Sims Foundation
Tamara Herring
Executive Director
Morris Center for Lowcountry Heritage
Tara L. Burgess
Director, Finance & Grants
Children's Attention Home
Theresa Bowles
Volunteer, Past Board Chair
Angels Charge Ministry
Tish McCutchen
Director
Jolley Foundation
Tory Mackey
Executive Director
2002
34 Other Registered Attendees