Business Partners Coffee & Conversation with Southern Equity Collective
---
Category: Learning Together
During this TogetherSC Business Partners Coffee & Conversation,Quinetha Frasier and Caroline Mauldin will share information about the Southern Equity Collective, and what their specialized engagements look like.
They will invite Business Partner colleagues to share their experience exploring anti-racist practice in their respective organizations.
We hope to hold space for all of us to share our hopes and our fears in this critically important work; in so doing, we know we will learn from one another and come away fortified with new ideas and energy for the road ahead.


About SEq:
Cofounded by South Carolina natives Quinetha and Caroline, the Southern Equity Collective LLC (SEq) is a multi-racial consultancy helping companies, nonprofits, and individuals acknowledge and integrate anti-racism into their strategic operations and brand.

SEq's consultants—who hail from across the Southeast and the Global South—bring substantial expertise on business strategy, communications & marketing, nonprofit governance, social impact, and public policy, all grounded in anti-racist practices and goals.
As strategists, communicators, and catalysts, Quinetha and Carolina are personally and professionally engaged in the multi-dimensional work of unlearning racist behaviors and notions within our communities. SEq designs each of their client engagements to address the individual and the collective; to prepare equally for the reactionary and the anticipatory; and to align inner organizational dynamics with authentic, external narrative and commitment.
Attendees (31)
Crishell Bass
Career Counselor
SC Department of Education
Colleen Bozard
President
N/A
Amy Brennan
Outgoing Executive Director
Dragon Boat Charleston
Ashley Cook
Advocate
Darkness to Light
Kara Davis
Executive Director
Illumination Research & Analysis, LLC
Beth De Santis
CEO
Fact Forward
Kaky Grant
Principal
Grant Philanthropic Advisors
Quinn Hayes
Program & Grants Manager
Harvest Hope Food Bank
Dodi Hodges
Executive Director
Palmetto Literacy Council
Julie Hussey
CEO
Civic Communications LLC
Lynn Hutto
HR/Management Consultant
Greater Columbia Community Relations Council
Melissa Ladd
Owner, Facilitator
issaFacilitation
Lisa Larson
Executive
Just Say Something
Sara Massey
President
Syn-Mass LLC
Caroline Mauldin
Southern Equity Collective
Marc Pitman
CEO
The Concord Leadership Group
Elmire Raven
East Cooper Community Outreach
Katie Reams
United Way Association of SC
Megan Reilly
Development Director
Charleston Pro Bono Legal Services
Debbie Rice
Senior Philanthropic Specialist
Wells Fargo
Brooke Robertson
Director of Marketing & Communications
Neue South Collective
Laurie Rovin
Nonprofit Consultant/Interim Executive Director
Laurie Rovin, LLC
Alana Stroker
Manager, Corporate Social Responsibility
Unum/Colonial Life
Zach Sykes
Creative Director
Octagon
Leigh Thomson
Executive Director
Dorchester Seniors, Inc.
Ann Warner
CEO
Women's Rights and Empowerment Network
5 Other Registered Attendees
Hosted by: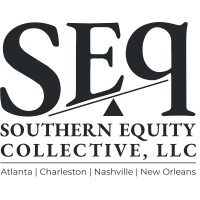 Founding Partner & CEO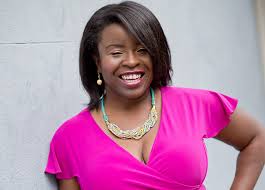 Founding Partner & Chief Growth Officer