Business Partners Coffee & Conversation
---
Wednesday, September 30, 2020
Category: Learning Together
Calling all Business Partners! 
Join your colleagues for our semi-annual meeting to catch up, connect and strategize for 2021.
Topics To Be Covered:
Issues facing the nonprofit sector
Business Partner benefits to help you engage with our members
Managing your business in the virtual world
Tackling Racial Equity work, or not
Supporting BIPOC consultants
Additional topics are welcome! We will work in small groups so you have a chance to meet one another.   
Welcome by: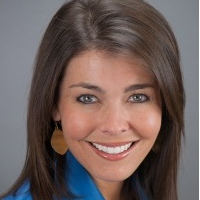 Robyn Ezzell, Together SC Board Member & Business Partner
Manager, Nonprofit Services | Sr. Executive Search Consultant 
Find Great People, LLC
Attendees (35)
Amy Brennan
Outgoing Executive Director
Dragon Boat Charleston
Beth Ruffin
Owner/Principal
The Everyday Inclusionist
Cleo Brown
Founder, Speaker, Author
History Matters Institute
Colleen Bozard
President
ccbozard consulting
Colleen Troy
Touchpoint Communications
David Burden
Director of Nonprofit Recruiting
The Newell Group
Debbie Nelson
President and Founder
DNA Creative Communications
Ellie Tiller
Principal
E. Tiller Advisors, LLC
Erin Johnson
Vice President for Community Investment
Central Carolina Community Foundation
Forrest Alton
President
1000 Feathers
Jessica Munday
President
Trio Solutions Inc. (TRIO)
Julie Hussey
CEO
Civic Communications LLC
Kaky Grant
Principal
Grant Philanthropic Advisors
Kathryn Harvey
Founder
Neue South Collective
Laurie Rovin
Nonprofit Consultant/Interim Executive Director
Laurie Rovin, LLC
Lisa Van Bergen
Principal
Professional Nonprofit Solutions
Mac Bennett - 1
Nonprofit Sector Consultant
Beam and Hinge
Madeleine McGee
President/CEO
Together SC
Marc Pitman
CEO
The Concord Leadership Group
Matthew Hodges
Executive Vice President - Audit and Assurance
Burkett Burkett & Burkett CPAs, P.A.
Melissa Ladd
Owner, Facilitator
issaFacilitation
Nika White
Nika White Consulting
Patrick Jinks
Certified Leadership and Strategy Coach
The Jinks Perspective
Quinetha Frasier
Sr. Program Director
The Que Brand
Robyn Ezzell
Manager, Non-Profit Executive Search Practice
Find Great People International
Sally Ehrenfried
Principal, Government Relations
Blackbaud
Shawn Edwards
Chief Diversity Officer
The Citadel Foundation
Stephanie Barrow
Relationship Manager
Trio Solutions Inc. (TRIO)
Teresa Coles
President/Partner
Riggs Partners
Thetyka Robinson
CEO
The Asiko Group
5 Other Registered Attendees