Briefing with the Department of Employment and Workforce
Workforce development and the role of nonprofits
---
Thursday, September 28, 2023
Category: Leading Together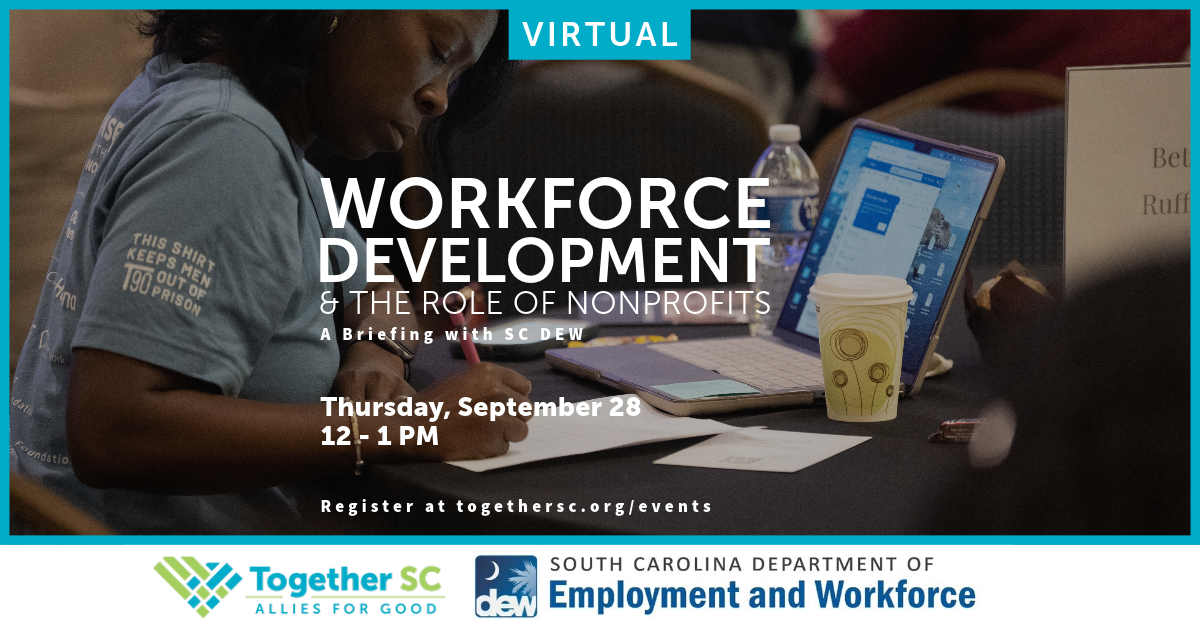 Landmark legislation, known as Act No. 67 of 2023, the Statewide Education and Workforce Development Act (the Workforce Development Act), recently became law due to overwhelming support by the House, Senate, and Governor McMaster.
This law brings new responsibilities to the S.C. Department of Employment and Workforce (DEW), including the transition of the Coordinating Council for Workforce Development (CCWD) and the Regional Workforce Advisors (RWAs) from the S.C. Department of Commerce to DEW.
This unified plan will bring long-lasting, positive changes to statewide education and workforce development. As part of this unified plan, the CCWD will create new tools and resources for businesses, students, educators, parents, and others that make workforce services more available.
These tools include an Education and Workforce Portal that provides access to labor market information and career-planning resources. Barriers like lack of childcare and transportation needs will be studied to develop strategies that better assist job seekers facing those obstacles, while a supply/gap analysis of the state's current and projected employer demands will also be conducted.
Join SC DEW Executive Director William Floyd and Charles Appleby, Senior Advisor to the Coordinating Council for Workforce Development, to hear what's planned.
Bring your ideas and questions as we explore ways to strengthen the nonprofit sector's individual and collective efforts to support our state's concerted efforts to expand workforce development services.
Agenda
September 28
12:00 PM - 12:15 PM

SC DEW Executive Director William Floyd


Welcome and Overview
12:15 PM - 12:50 PM

Charles Appleby, Senior Advisor to the Coordinating Council for Workforce Development


SC DEW Programming Opportunities
12:50 PM - 1:00 PM

Open Discussion & Questions
Attendees (36)
Anita Case
Executive Director
Affinity Health Center
Susan Crooks
President
Walt's Waltz
Tamara Dourney
Volunteer Coordinator
Pickens County Habitat for Humanity
Casey Edmonds
Partnership Consultant
Ccc
Lisa Freudenberger
Director of Development and Marketing
Charleston Promise Neighborhood
Claire Gibbons
Director
Power:Ed
A'Netra Hardy
Regional Outreach Paralegal
South Carolina Legal Services
Christine (Chris) A. Keefer
Immediate Past Board Chair
Turning Pages of SC
GP McLeer
Partner
Pecan Public Relations
Regina Moore
Executive Director/CEO
South Carolina Christian Action Council
Jonathan Nazeer
CEO
Victory Gardens International
Cheryl O'Donnell
Executive Director
Florence Crittenton Programs of SC
Stig Rasmussen
Compliance Manager
Fact Forward
Alyssa Smith
Interim Executive Director
Charleston Wine + Food
Janisha Thomas
Chief Human Resource Officer
The Ritedose Corporation
Kayla Williams
Executive Director
Automotive Service Assistance
Naomi Zeiset
Grants Manager
Trident United Way
Tanaya Matthews
Program Coordinator
Gullah Traveling Theater Inc
18 Other Registered Attendees
William Floyd, SC DEW Executive Director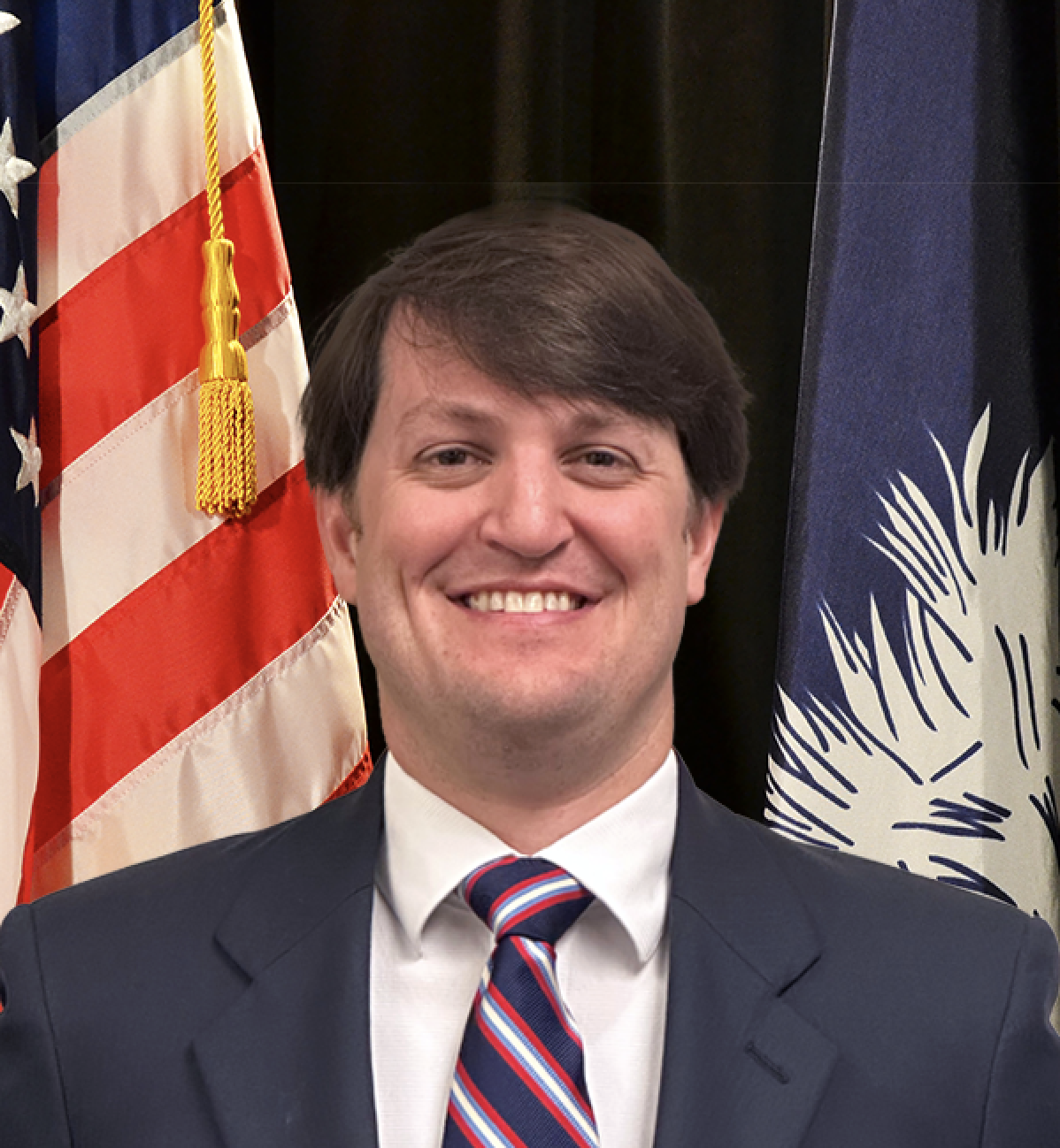 Charles Appleby, Senior Advisor to the Coordinating Council for Workforce Development
For More Information: