Black Nonprofit Leaders Symposium: Being A Black Leader in Today's World
---
Friday, November 13, 2020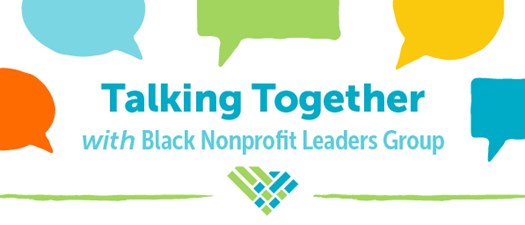 What does it take to be a black leader in todays world?
This year has been a challenging year. We started the year with everything in our world-changing because of COVID. Then, we experienced a racial reckoning in the US. For many black leaders, this time has been particularly difficult.
Join other black non-profit leaders for a virtual symposium about what it takes to be a successful black leader in today's world. 
In this interactive event, we will discuss resiliency, self-care, and the importance of mentor relationships. Our speakers will inspire you with a short keynote session, then deep dive into one of our three sub-topics in a breakout room.
Attendees will hear from each of the three speakers, then participate in one of our three breakout sessions.
Hosted, designed and led by Together SC's Black Nonprofit Leaders Group Leadership Team.
*Note: This call is specifically designed only for black leaders.
Great Pre-Reading Resources!
* An inspiring letter on why Black leaders should attend the symposium from Les Echols, Black Nonprofit Leaders Group Leadership Team member. 
* "Leading While Black: A Story of Double Consciousness, Decolonization & Healing"  - Nonprofit Quarterly, November 2
Facilitated by: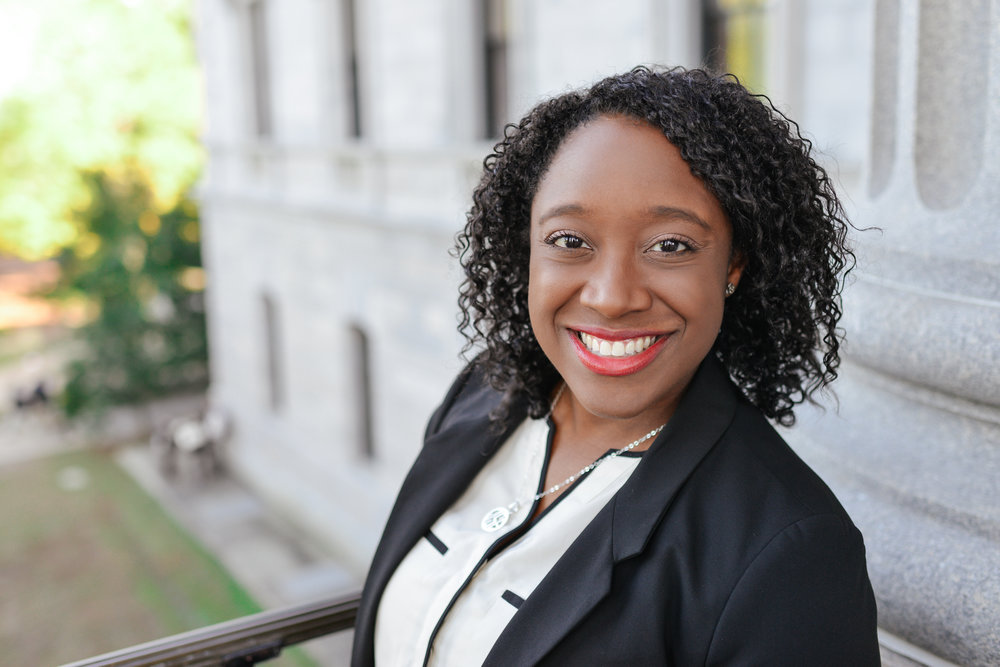 Founder & CEO, Sharp Brain Consulting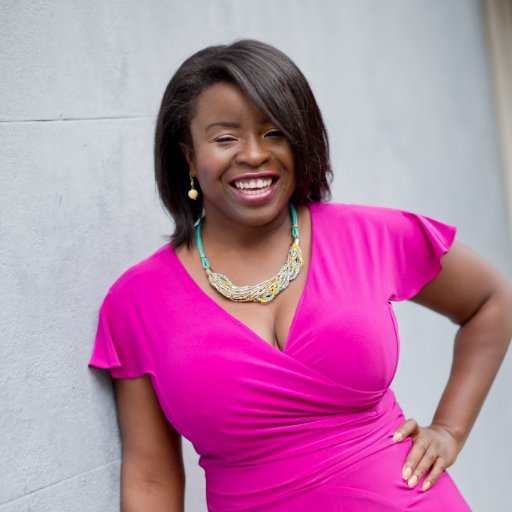 CEO, The Que Brand
Guest Speakers: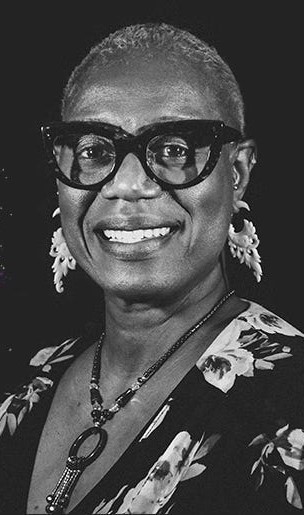 Executive Director,
New Mind Health and Care
Senior Vice President, Retail Banking Executive,
Community First Bank
Vice Chair, Children's Trust of SC
Chief Operating Officer,
Cassy Electric LLC
Agenda
November 13
1:00 PM

Welcome

1:15 PM

Guest Speakers

2:00 PM

Breakout Session

2:45 PM

Debrief & Adjourn
Attendees (105)
Alecia Brewster
Program Director
Sustaining Way
amber Pendergraph-leak
Interim Executive Director
BirthMatters
A'Netra Hardy
Regional Outreach Paralegal
SC Legal Services
Barbara Black
Founder/CEO
Lydia's Bowels of Mercy Home, Inc
Bonita Clemons
Executive Director
South Carolina Community Health Worker Association
Brianna Johnson
Community Service Representative
Berkeley Electric Cooperative
Britney Mazyck
Operations Manager
Community Initiatives, Inc.
Caroline Caldwell
Executive Director
New Mind Health and Care
Charles Weathers
Consultant
The Weathers Group
Crystal Campbell
Executive Director
Dorchester County First Steps
Delores Dacosta
Executive Director
CMA
Donn Mack
Executive Director
South Carolina Community Health Worker Association
Dorlisa Evans
Founder
Visions of Women
Dwana Doctor
Executive Director
Hampton County First Steps
Ericka Plater
Executive Director
Our Lady of Mercy Community Outreach
Ericka Wooten
Sisters of Charity Foundation of SC
Erin Johnson
Vice President for Community Investment
Central Carolina Community Foundation
Fallon Green
Grant Writer
Love House Learning Academy
Gaynelle Johson Dantzler
Executive Director
Extra Mile Club of the Lowcountry
Gloria Holland
Instructor/Trainer
Early Childhood International Training Center
Jannie Harriot
Executive Director
WeGOJA (Formerly South Carolina African American Heritage Foundation
Jennifer Robinson
Executive Director
Empowered to Heal
Jessica Sharp
Nonprofit Consultant with Sharp Brain Consulting
Sharp Brain Consulting
Kabrina Bass
Executive Director
Midlands Mediation Center
Kim Archung
Program Officer
South Carolina First Steps
Kimberly Love
Board Chair
Killingsworth, Inc.
Linda Perkins
Office Manager
Midlands Mediation Center
Madeleine McGee
President/CEO
Together SC
Mamie Nicholson
President
The Self Family Foundation
Maurice Lawyer
Chief of Operations
The Legacy Foundation of SC
Nicole Echols
Director of External Affairs
Harvest Hope Food Bank
Quinn Hayes
Director of Women in Philanthropy
Harvest Hope Food Bank
ReZsaun Lewis
Executive Director
Lowcountry Youth Services
Rodney White, Jr
Social Work Intern
Together SC
Rosland Powell
Impact Services Manager
United Way Association of SC
Schrendria Robinson
Executive Director
Killingsworth, Inc.
Shawn Edwards
Chief Diversity Officer
The Citadel
Shayne Kinloch (deleted)
Director of Operations
Joseph H Neal Health Collaborative
Sherrie Snipes-Williams
CEO
Charleston Promise Neighborhood
Simone Davis
Annual Giving Coordinator
Independent
Spencer Scott
Executive Director
Florence County First Steps
Tamara Herring
Executive Director
Morris Center for Lowcountry Heritage
Tamara Rajah
Executive Director
Skip To My Lupus
Tamela Spann
Vice President, Strategic Initiatives
Hollingsworth Funds
Tannesha Clements
Executive Director/ COO
Lydia's Bowels of Mercy Home, Inc
Teresa Goodman
Executive Director
Community Initiatives, Inc.
Tes Myrie
Major Gift Officer
Coastal Conservation League
Theresa Roberts
Executive Director
Love House Learning Academy
Tiffany Santagati
VP. Operations
Tiquita Stewart
Community Health Worker
AccessHealth Tri-County Network
Tosha Connors
Chief Executive Officer
My Sister's House, Inc.
Tracy Bailey
Chief Executive Officer
Freedom Readers
Yolanda Anderson
Development/Donor Manager
Midlands Mediation Center
Yolanda McCray
President & CEO
Black River United Way
51 Other Registered Attendees
Presented by Together SC's Black Nonprofit Leaders Group and:
Breakout Room Discussion Topics:
Self Care: Managing Your mental and emotional health
Moderator: Tiffany Santagati 
What are some methods, practices, inspirations, or respites that have been the most effective in helping you to work through work-related stress/pressure?
Venting: When Is the right time to "say something" to (black or white) dissidents?
Moderator: Ebony Sullivan 
Has there been a formal way for you to vent your concerns to your colleagues/peers or managers? What methods have you found to be the most effective in airing your point of view about matters related to race in the workplace/marketplace?
Surviving within the Sector: Finding Your Tribe
Moderator: Caroline Caldwell 
How has mentorship between Black nonprofit leaders helped you to endure and thrive in your work environment? In your opinion, describe the ideal mentor relationship for black nonprofit leaders.
For More Information: