Black Nonprofit Leaders Symposium: Overcoming Black Burnout
---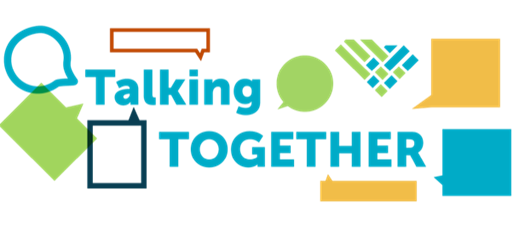 On June 4, the Black Nonprofit Leaders Group will host a virtual symposium on "Overcoming Black Burnout".
Join Black Nonprofit Leaders from across the state to talk about burnout and stress management. While we will have a keynote speaker discussing burnout, this won't be your standard burnout discussion. Using breakout rooms, we will learn more about a few foundational nonprofit skills that can help us beat burnout. Our breakout sessions will focus on grant writing, volunteer management, and storytelling.
Are you interested in learning more about volunteer recruitment and management?
Do you want to better understand what grant writers in your organization need to increase the funds supporting your work?
Do you want to learn how to better tell the story of the work you do?
Register for this *free* event to learn how to increase your well-being at work!
Speakers

Meredith Talford
Meredith Talford is an award-winning health educator, trainer and grant manager. With a career spanning over 20 years, Meredith has made service and philanthropy the center of her life's work. She has been a champion for some of our most vulnerable citizens - youth in foster care, adolescent sex offenders, and individuals living with HIV. Meredith is a native of Chester, South Carolina and a graduate of Bennett College for Women and Mercer University School of Medicine. She currently serves on the board of directors for Girls Rock Columbia and is a member of Women in Philanthropy, the Association of Talent Development and Alpha Kappa Alpha Sorority, Incorporated. She is the current Innovation Manager at a non-profit based in South Carolina, whose focus is the advancement of reproductive health.
Heather Singleton
Heather Singleton was born and raised in Charleston, South Carolina. She obtained a Bachelor of Arts in Political Science degree from the University of South Carolina in 2010. After graduating, Heather worked in public service, corporate and nonprofit sectors, with focuses on training, facilitation, and fundraising. She is the CEO of Strategic Public Relations Consulting, a consultancy that serves businesses and nonprofits with needs surrounding public relations and corporate training. Heather also works as a Resource Development Division Director with United Way of the Midlands, where she has been a member of their development team for over six years. In her spare time, she serves on the board of directors with the Midlands chapter of the American Advertising Federation and volunteers with her church. Heather finds purpose in helping others improve their professional skills to become the success stories that they were born to be.
Jamesha Shackerford
Jamesha currently serves as a Program Officer at Central Carolina Community Foundation. A Columbia College graduate, her love of philanthropy and civic engagement led her into a career assisting donors and nonprofits with their philanthropic goals. In her role, she manages a portfolio of competitive grants for nonprofits, government entities, and educational institutions. She also manages the Foundation's scholarship program including serving as the point of contact for donors, students, parents, and volunteers. As the staff liaison for the Foundation's African American Philanthropy Committee, she works with community members to promote, increase, and support philanthropy in Black communities throughout the Midlands.

In the community, Jamesha serves as an executive board member for the Columbia College Alumnae Association, is a current member of Leadership Columbia Class of 2021 and was recognized as a 2018 Best & Brightest 35 and Under from Columbia Business Monthly.
D.Jermaine Husser
Jermaine is currently the VP of Mission Services for Palmetto Goodwill and Executive Director of Palmetto Warrior Connection (PWC), a community integration project to assist returning veterans/warriors and their families transition back into community. Prior to Goodwill/PWC he served as the State Director for StudentsFirstSC in Columbia, SC, where he developed a five-year state plan, executed an outreach strategy for members, parents, teachers, and elected officials, and lobbied for progressive education reform throughout the state.

Jermaine has a significant and longstanding history in professional and community organizations throughout the lowcountry. In one of his most recent roles, he was the co-chair of United Way's African American Leadership Council, an initiative to harness the charitable goals of African American philanthropists. He also served as the vice chair of the South Carolina Food Bank Association and was a member of the National Action Committee of Feeding America. One position of note, Husser is a past president and the first African American president of the Historic Rotary Club of Charleston. He is currently on the Board of Trustees of Trident Technical College Foundation and the City Papers advisory council.
Husser is a graduate of Trident Technical College with an Associate in Business degree and additional coursework at Charleston Southern University in Organizational Management. He is a graduate of the American Express Leadership Academy and Leadership Charleston. In 2004 he was named to the Charleston Regional Business Journal's 40 Under Forty. Husser was named to Liberty Fellowship "Class of 2015", and most recently joined TEDx Charleston as a speaker's coach. He is a veteran of the U.S. Army.
A native of Goose Creek, SC, he is the proud father of a 13-year- old daughter, London Jade and 6-year- old son, Jaxon Donovan. He enjoys mentoring emerging leaders, golfing, playing basketball, reading novels, writing poetry, and traveling. Husser's life goal is to impact ONE Million people before he dies.
Attendees (86)
30 Other Registered Attendees
For More Information: