Black Nonprofit Leaders Symposium: Mentors, Mentees: Growing Together
Mentors, Mentees: Growing together as nonprofit leaders
---
Friday, February 26, 2021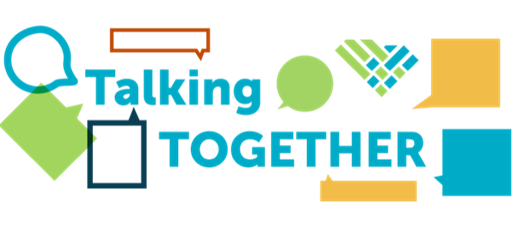 Let's dive into why mentor/mentee relationships are so important to both participants and explore how to cultivate these meaningful relationships in a virtual world.
Whether or not you have been a mentor or mentee before, there will be something for you to take away from this session.
Our special guest, Senator Maggie Wallace Glover will share her thoughts on mentorships and the impact she has seen during her decades of ground breaking service to our state. 
Attendees will leave the session with:
steps for making such relationships worthwhile for both mentors and mentees;
recommendations for determining if you would benefit from having a mentor, or mentoring another; and, 
ideas for increasing opportunities for BIPOC nonprofit leaders through mentorships.
Symposiums are free and open to all who have signed up for Together SC's Black Nonprofit Leadership Group (BNLG). Symposium design an dcontent is currated by the BNLG Leadership Team and their consultant Jessica Sharp. 
Presentor: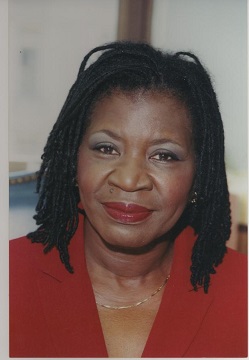 Maggie Wallace Glover has earned widespread recognition for achieving a string of "firsts" in South Carolina.  In 1983, the former schoolteacher became the first African-American woman elected to serve on the Florence District One School Board.  In 1988, she ran as a Democrat and achieved another "first" being the first African-American woman elected from the Sixth Congressional District to the State House of Representatives.  She served two terms in the House and in January 1993, Maggie Glover made history as the first African-American woman to ever serve in the South Carolina Senate.  She served until 2004 and it would unfortunately take another decade to elect its second African-American female senator. 
Over her 17 years in the General Assembly, Senator Glover became an icon in the state as a voice for the poor, the elderly, women and children.  She was an outspoken pioneer who was the primary or co-sponsor to well over 50 bills, many of which garnered national attention: i.e. the first proposed route for Interstate-73, Dr. King's State Holiday and the Confederate flag.
Attendees (130)
Andrea Tucker
CFO
Children's Trust of SC
Angelina Williams
AmeriCorps Program Director
Trident United Way
Ashley Cook
Advocate
Darkness to Light
Bonita Clemons
Executive Director
South Carolina Community Health Worker Association
Britney Mazyck
Operations Manager
Community Initiatives, Inc.
Brooke Robertson
Graphic Designer | Developer
Neue South Collective
Carletta Isreal
Program Officer
South Carolina First Steps
CAROLINE GRIER
Finance Director
Catawba Area Agency on Aging
Cassandra Hicks-Brown
COO
South Carolina Pharmacy Association
Charlene McKnight
Executive Director
Four Giving Hearts
Crishell Bass
Career Counselor
SC Department of Education
Crystal Campbell
Executive Director
South Carolina First Steps To School Readiness Board of Trustees
Donn Mack
Executive Director
South Carolina Community Health Worker Association
Dymon Bryant
CEO
Pink DYMONS
Erin Johnson
Vice President for Community Investment
Central Carolina Community Foundation
Ernest Brown
CEO
North Central Family Medicine
Garcia Williams
Executive Director
The Medi Community Resource Center
Gaynelle Johson Dantzler
Executive Director
Extra Mile Club of the Lowcountry
James Alston
Executive Director
Beyond Housing SC
James Thompson
President of Land Trust
Bon Secours St. Francis Health System/Sterling Hope Center
Janie Williams
Administrator
Reid Chapel AME Church/V.V. Reid School
Jannie Harriot
Executive Director
SC African American Heritage Foundation
Jermaine Singletary
CEO, Binding Ties, inc.
Binding Ties, Inc.
Jessica Sharp
Nonprofit Consultant with Sharp Brain Consulting
Junior League of Greenville, SC
Joyce Ford
Executive Director
The Naomi Project
LaQuinta West
Deputy Director
Dorchester Seniors, Inc.
LaTonya Boyd
Executive Director
Chester County First Steps
Latorrie Geer
Chief Executive Officer
CommunityWorks Carolina
Lauren Hopkins
Social Impact Consultant
Prepared to Impact, LLC
LaVanda Brown
Executive Director
YWCA Greater Charleston
Les Echols
Greater Florence Chamber of Commerce
Greater Florence Chamber of Commerce
Linda Mitchell Johnson
Executive Director
Senior Citizens Association in Florence County
Lynn Hutto
HR/Management Consultant
Greater Columbia Community Relations Council
Mamie Nicholson
President
The Self Family Foundation
Maurice Lawyer
Chief of Operations
The Legacy Foundation of SC
Michael Brown
Executive Director
Sustaining Way
Miko Pickett
Director
Pick 42 Foundation
Nicole Echols
Director of External Affairs
Harvest Hope Food Bank
Quinn Hayes
Director of Women in Philanthropy
Harvest Hope Food Bank
ReZsaun Lewis
Executive Director
Lowcountry Youth Services
Rochelle Williams
Executive Director
Governor's School for the Arts and Humanities Foundation
Samantha Scott
Corporate Relations Manager
Charleston Parks Conservancy
Schrendria Robinson
Executive Director
Killingsworth, Inc.
Scott Gibbs
Vice Chairperson
Beaufort Arts Council
Selena Anderson
Director, Human Resources
Girl Scouts of South Carolina - Mountains to Midlands
Sherrie Snipes-Williams
CEO
Charleston Promise Neighborhood
Sherry Gilliam
Executive Director
Charleston County First Steps to School Readiness
Shonette Dargan Richardson
Shelter Director
Pee Dee Coalition Against Domestic and Sexual Assa
Spencer Scott
Executive Director
Florence County First Steps
Tabitha James
Strategic Developer
SHE Is Me Mentoring Program
Tamara Herring
Executive Director
Morris Center for Lowcountry Heritage
Tanika Epps
CEO - Midlands
Communities In Schools of the Midlands
Tannesha Clements
Executive Director/ COO
Lydia's Bowels of Mercy Home, Inc
Tiffany Byrd
Health Systems Manager
New Morning Foundation
Travis Wharton
Dir. of Education and Economic Mobility
United Way of Greenville County
Travis Williams
Founder & Executive Director
African American Prosperity Network
Trimease Carter
Program Officer
Eat Smart Move More South Carolina
73 Other Registered Attendees
For More Information: