Aiken Area - Nonprofit Gathering
Together SC hosted local gathering for Aiken area nonprofit leaders.
---
Category: Member Gatherings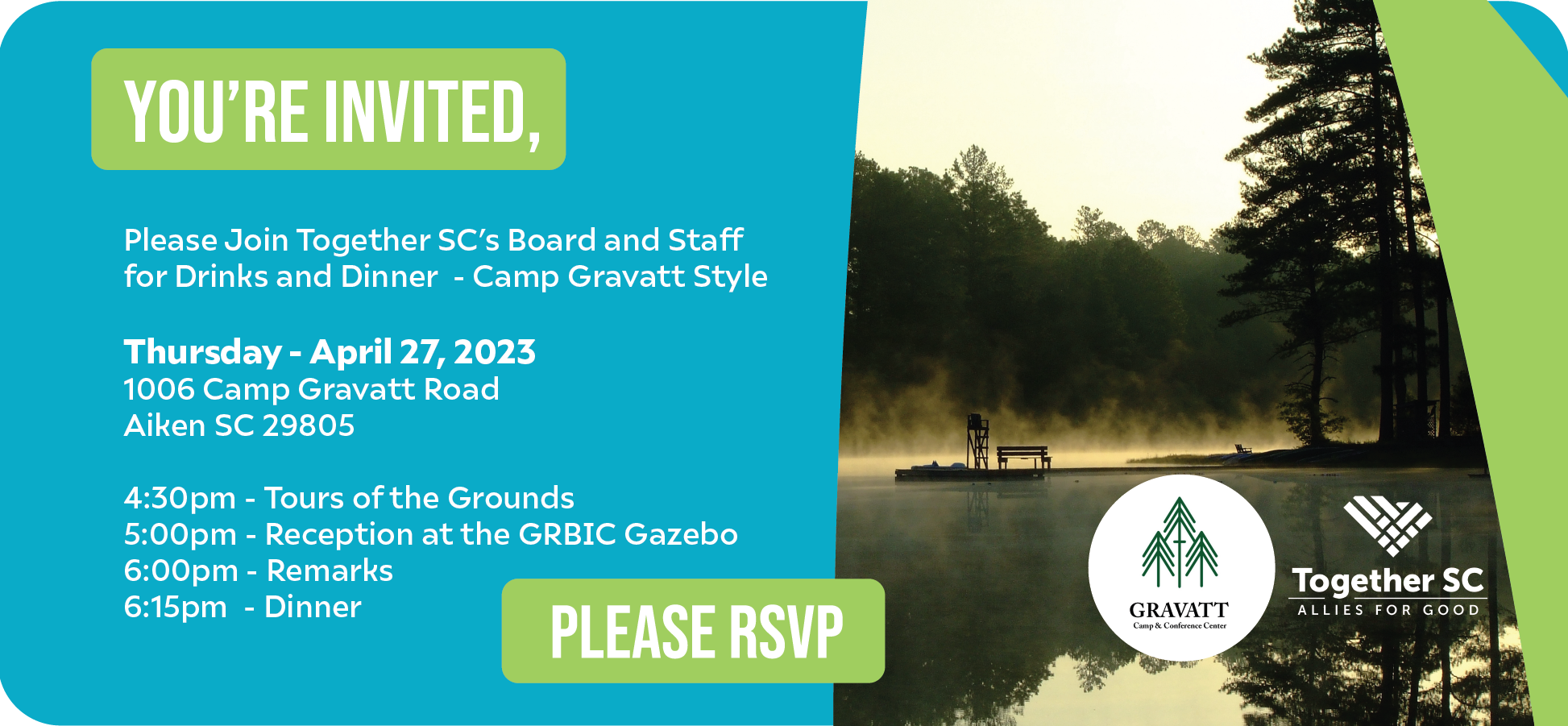 Please Join Together SC's Board and staff for
Drinks and Dinner - Camp Gravatt Style
Thursday, April 27th
Be sure to register by April 20th.
This free gathering is open to leaders working with Aiken area member and not-yet-member organizations.

The evening at a glance:

4:30pm - Tours of the Grounds
5:00pm - Reception at the GRBIC Gazebo
6:00pm - Remarks
6:15pm - Dinner






Attendees (10)
A'Netra Hardy
Regional Outreach Paralegal
SC Legal Services
Patrick Jinks
Certified Leadership and Strategy Coach
The Jinks Perspective
Carmen Landy
Founder & CEO
Landy Dynamic Solutions
Madeleine McGee
President/CEO
Together SC
Stig Rasmussen
Compliance Manager
Fact Forward
Andrea Tucker
CFO
Children's Trust of SC
4 Other Registered Attendees
For More Information: