Advocacy Allies - June 25 Call
---
Zoom Call - Register to receive Call-In Info
Category: Advocacy Allies
Advocacy Allies is Together SC's peer network that seeks to harness the collective power of its member organizations who are advancing the greater good through public policy and advocacy efforts.
Is your organization active in developing or affecting public policy? Then this call is for you!
Thursday, June 25th, 1:00- 2:30 - 90min Zoom Call
Grassroot Lessons in Advocacy
Grassroot organizations, and the individuals that lead them, work on the front line of the battle against inequity and have always been important. But in this current time, the real work to make our communities stronger is being done by those who understand their communities best.
Advocacy organizations working at the regional, state, or even county and city levels, can sometimes overlook the vital role these groups have on how equity and justice are achieved.
This virtual forum will lift up the voices of three grassroots organizations and individuals who are putting their words into action when it comes to racial equity and support for those unjustly impacted by today's "normal".
Guest Speakers 
Marilyn L Hemingway
President/CEO, Gullah Geechee Chamber of Commerce
Co-Chair, Environmental & Climate Justice Committee, SC Conference of NAACP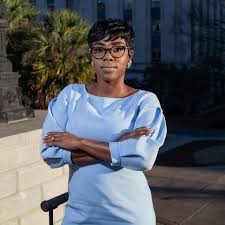 Councilwoman Shaterica Neal
Town of Gray Court, SC
SC Lead Organizer, Working Families Party
Art Pot Multicultural Center (Hanahan, SC)
Attendees (71)
Amber Hewitt
Manager of Community Impact
United Way of the Lowcountry
Amber Stewart
Program Associate
SC Association for Community Economic Development
Amber Williamson
Program Officer
Coastal Community Foundation
Amy Splittgerber
Executive Director
Healthy Learners
A'Netra Hardy
Regional Outreach Paralegal
SC Legal Services
Angela Rodriguez
Executive Director
Business Card
Ann Timberlake
Timberlake Communications Inc
Ann Warner
CEO
Women's Rights and Empowerment Network
Ashley Crary Lidow
Associate Director of Policy and Government Rel.
Women's Rights and Empowerment Network
Barbara Rackes
CEO
SC Women in Leadership
Betty Gardiner
Director of Grantmaking and Development
South Carolina First Steps
Catherine Puckett
Program Director
Nonprofit Alliance
Chelsi Conaway
Executive Director
The Human Services Alliance of Greater Prince William
Cheryl O'Donnell
Executive Director
Florence Crittenton Programs of SC
Chris Bishop
Executive Director of Regional Expansion
Nurse-Family Partnership
Chynna A. Phillips
Senior Director of Policy and Research
Sisters of Charity Foundation of SC
Courtney Thomas
Director of Communications
Women's Rights and Empowerment Network
Darrin Goss
President & CEO
Coastal Community Foundation of SC
David Burden
Director of Nonprofit Recruiting
The Newell Group
David Green
Director of Business Development
Osprey Village Inc.
Djuanna Brockington
Executive Director
People Against Rape
GP McLeer
Executive Director
South Carolina Arts Alliance
Heather Witt
Vice President of Community Impact
United Way of the Piedmont
Hiller Davenport
Sisters of Charity Foundation of SC
Jamie Moon
President
Institute for Child Success
Jeffrey Fleming
Chief Operating Officer
Palmetto Project, Inc.
Joe Kunkel
Executive Director
Neighbor to Neighbor of South Carolina
Justin Stokes
Deputy Chief Conservation Officer - Nat'l Office
Audubon South Carolina
Katy Smith
Executive Director
Piedmont Health Foundation
Kendall Biga
Program Coordinator
Charleston Hope
Larry Hembree Hembree
Executive DIrector
Columbia Children's Theatre
Lauren Gellatly
Director of Operations
Lowcountry Local First
Leslie Lee
Executive Director
Fine Arts Center of Kershaw County
Madeleine McGee
President/CEO
Together SC
Megan Wildebour
Managing Director
PURE Theatre
Nora Farrell
Community Impact
American Heart Association
Paige Stephenson
President & CEO
United Way of the Piedmont
Rosland Powell
Impact Services Manager
United Way Association of SC
Sally McClellan
SC Association for the Education of Young Children
Sandee Jackson
Communications Director
Joseph H Neal Health Collaborative
Sara Barber
Executive Director
South Carolina Coalition Against Domestic Violence and Sexual Assault
Tish McCutchen
Director
Jolley Foundation
29 Other Registered Attendees
Co-Presented by our Session Leaders:
Chynna A. Phillips, Research & Policy Director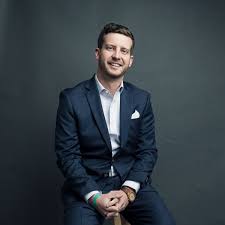 Mayor of Fountain Inn, SC
and Executive Director,

For More Information: