2024 South Carolina's Nonprofit Summit
Join your allies for good from across the state.
---
Wednesday, February 21, 2024
to Friday, February 23, 2024
Category: Nonprofit Summit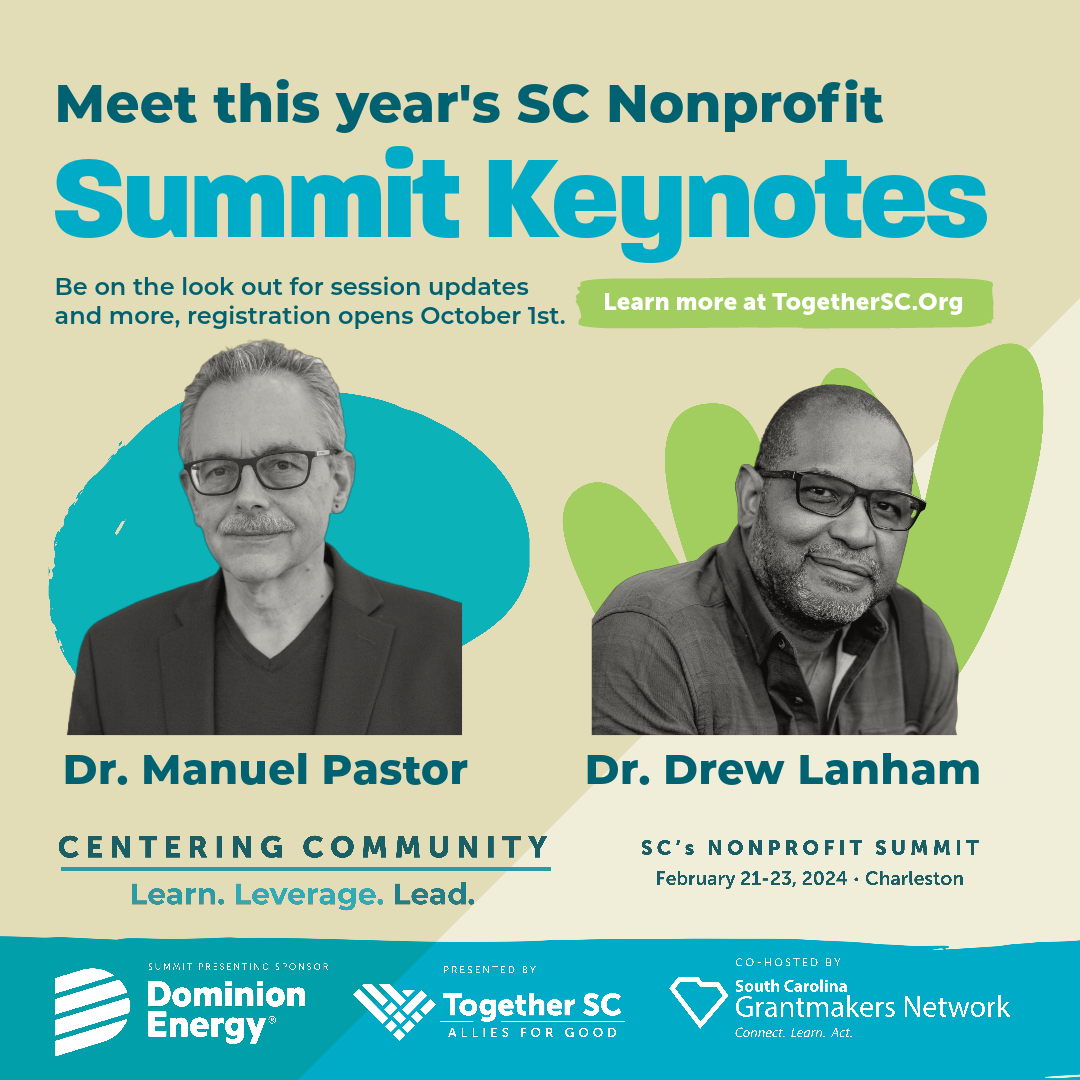 Community is at the center of our work as nonprofit, philanthropic, and community leaders. Community is why we do what we do.
As servant leaders, we have a duty to uphold equity and amplify community voices.
Yet, when we look across our state, we see that South Carolina's recent economic growth and prosperity have further increased existing disparities in our communities.
That's why this year's Summit will focus on what it means, what it takes, and how organizations can learn, leverage and lead successful programs and approaches to ensure that South Carolina's growth benefits ALL communities.
Agenda
February 21
9:30 AM - 12:15 PM

Pre-Summit Workshops

2:00 PM - 3:30 PM

Opening Keynote

3:45 PM - 6:00 PM

Welcome Happy Hour

February 22
7:30 AM - 5:00 PM

Nonprofit Marketplace

8:30 AM - 10:45 AM

Concurrent Sessions

11:00 AM - 12:30 PM

Keynote

2:00 PM - 3:00 PM

Concurrent Sessions

3:30 PM - 5:00 PM

Local Lens

5:00 PM - 7:00 PM

Allies For Good Reception

February 23
8:30 AM - 12:30 PM

Community Impact Tours

8:30 AM - 12:30 PM

Concurrent Sessions
For More Information: