Annual Membership Meeting - Navigating the Post-COVID Environment
---
Zoom - Register to get the link!
Category: Learning Together
As with any membership organization, Together SC's bylaws require an annual meeting of the members which we typically hold during the Nonprofit Summit.
As the Summit was cancelled this year, Together SC will host its 2021 Annual Membership Meeting virtually!!!
This year's Report to the Membership, led by your Together SC board chair, Monroe Free, and members of the Together SC Board of Directors, will include a preview of offerings coming in July and plans for ensuring the sustainability of Together SC.
And, while we're at it, why not offer free learning and networking opportunities - just for our members?
Led by three dynamic speakers, these free sessions will tackle navigating the Post-Covid environment.
We will close the morning out with a BYO Lunch with the peer group of your choice in ZOOM breakouts!
Please register and plan on joining us Wednesday, May 19, 2021 from the comfort of where ever you are working these days.
Keep scrolling to learn more and see the agenda.
Sessions and Speakers:
Purposeful Post-Pandemic Leadership:
The past year has been upside down with one contingency following another. Your leadership has been tried and tested. How do you keep your team out of crisis and grounded in your purpose? Join us at 10:00am for the answers.
Rania Jamison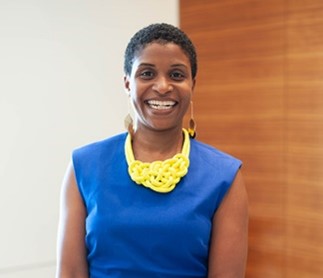 Rania is a dynamic entrepreneur, motivating communications consultant and powerful change agent. Rania strives to live out the meaning of her name (God's Purpose in Swahili) by remaining active on several nonprofit boards, linking others to their passions and empowering leaders to strengthen their impact within their communities.
With two decades of experience as a skillful organizer of high-profile campaigns, programs and events, Rania has a reputation for getting things done. From engaging and advising elected officials to organizing grassroots campaigns, Rania is often behind the scene working to transform the status quo. As president of her own public relations firm, Purpose Promotions, Rania's current and former client list includes Jaime Harrison for US Senate SC, US Global Leadership Coalition, Obama Foundation, and Working Hero Action.
Equitable Human Resources Practices Post-Pandemic:

Work from home, flexible schedules, virtual meetings, and all the keywords of 2020 have changed the expectations both for employers and employees.
This 11:00am session will tackle the complex expectations a nonprofit must address while keeping your human resources practices and expectations legal and achievable.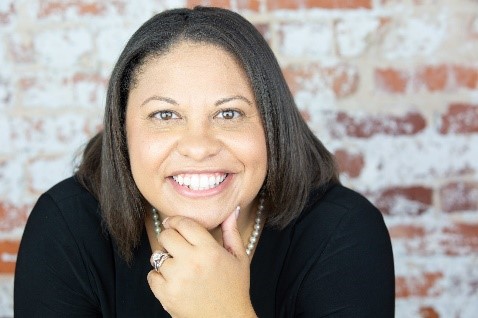 Jada Willis
Founder of Willis HR, Jada helps organizations to address their comprehensive human resources needs including hiring, policy, and culture development.
Jada is a powerful speaker, leader, author, international podcaster, and high-energy HR professional. She has a passion for leadership development and simplifying HR for small businesses and more than 20 years of experience guiding private corporations and nonprofits through their human resources strategy. She is the author of Pantsless Nation, a leadership guide for mastering a remote team.
Bringing Your Board Through Crisis With Strategy:
Your Board of Directors has been challenged to move nimbly over the past year. How do you keep them engaged as your organization strategically moves out of the Covid-19 crisis into a new normal? Find out during this noon session.
Charles Weathers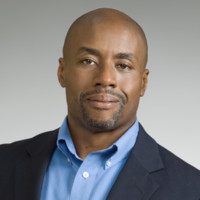 Charles has walked organizations through many everyday ups and downs, keeping them grounded and focused on the core mission and vision. A nationally known speaker, writer and consultant, Charles inspires individuals and groups to confront their realities and take charge of transforming their lives from the inside out. A recognized authority on leadership and organizational effectiveness, he has become known for his strategic intellect and engaging intensity. Charles' ability to educate while entertaining audiences at all levels has earned him the respect of industry leaders in the non-profit, government, and private sectors.
As founder of The Weathers Group, a management consulting firm based in Columbia, South Carolina, he strives to develop leaders and strategies that improve an organization's performance. A Forbes Coaches Council member, and American Leadership Forum Senior Fellow, his background includes two decades of board leadership and service, 15 years as a fundraising professional and 6 years in the private sector.
Please Help us Thank Our
Presenting Sponsor

Supporting Sponsor

Agenda
May 19
9:00 AM - 10:00 AM

Welcome - Annual Business Meeting


Annual Reports to Members, Board Elections, and Updates on Together SC's Future!
10:00 AM - 10:45 AM

Purposeful Post-Pandemic Leadership


with Rania Jamison
10:45 AM - 11:00 AM

Stretch Break!


Optional Chair Yoga
11:00 AM - 11:45 AM

Equitable HR Practices in a Post- Pandemic World


with Jada Willis
11:45 AM - 12:00 PM

Stretch Break!


Optional Chair Yoga
12:00 PM - 12:45 PM

Bringing Your Board Through Crisis With Strategy


with Charles Weathers
12:45 PM - 1:30 PM

Networking Breakouts


BYO Lunch for peer group breakouts! Planned Breakouts: -Advocacy Allies -Black Nonprofit Leaders -Volunteer Admin Alliance -Executive Director Roundtable -Finance/Operations Staff -Fundraising/Development Staff -Board Members -Corporate, Philanthropic, and Consulting Partners
Attendees (182)
1 Other Registered Attendees
Presenting Sponsor

Supporting
Sponsor