Angela Hurks
President & CEO
Step By Step Ministry Hope Project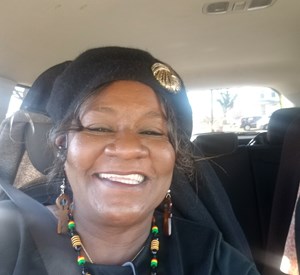 Professional Bio
BIO
Angela worked in real estate offices in Detroit, Michigan her unexpected career working for HUD Management offices in Detroit, Michigan in early 1980. Married and raising three children. Her extensive property management skills were accomplished as Program Coordinator working on special projects, to performing inspections on single-residential homes prepared to be auctioned off eventually by Housing and Urban Development for Fannie Mae, Freddie Mac, and Veterans Administration for Savings & Loans Banks in Detroit.
Angela worked as a contractor performing administrative duties due to her experience in asset management to assist with Small Business Loan auctions throughout the Southeastern borders that gave way during the recession. The Small Business Administration foreclosed and wanted goods to be auctioned-off to retrieve value owed by farmers that were back through loans.
She moved to Atlanta, Georgia in 1986 and carried her work skills, knowledge, and experience with her to gain opportunities in the land of Gold with family in tow. She sold her home in Detroit to never look back! She worked as resident/case manager to many Hud-housing choice voucher recipients poor predominantly African American single-parent women. Angela is the Founder, President, and CEO of Step by Step Ministry Hope Project, a 501 c) 3) private nonprofit providing transitional housing, holistic case management and, wraparound support services to formerly incarcerated women.
She has acquired awards and certificates just to name a few:
Amy K. Stubbs, Women of SAchievement Award – Greenville County YWCA, Dream Catcher (2011), Certified Peer Support Specialist (2009-2018), SC Professional Recognized Certified Peer Recovery Support Specialist II International IC/RC - NAADAC, SCAADAC, SC DAODAS Accreditations (2020), Recovery Oriented Systems of Care Training Participant SATTC, Morehouse College – NAADAC Provider 131 (2010), ANWOL SAFE HOUSING NETWORK REPLICATION MODEL Training (2020).
Organization
Parent: Step By Step Ministry Hope Project
113 Mason Street 1225 Pendleton Street, Suite 6 Greenville, SC 29611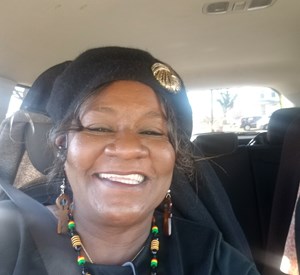 Volunteer Work
Bound For Freedom Peace and Justice Collective
Crowns of Isis - women's indigenous healing collective
ALL Of Us Or NONE SC Greenville (formerly incarcerated people) Social Justice Work
Areas of Expertise
Executive Management (ED/CEO)