Adela Mendoza
Executive Director
Hispanic Alliance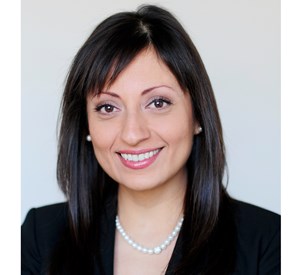 Professional Bio
Adela Mendoza is an international professional skilled at building strategic collaborative partnerships, facilitating cross-cultural relationships, and leading diverse teams and coalitions. In her role as Executive Director of the Hispanic Alliance, Adela is driving systemic change to catalyze economic opportunity for the emerging Hispanic community and build a thriving community for everyone.

Mendoza is an Aspen Ideas Festival Scholar, a Liberty Fellow, and an active member of the Aspen Global Leadership Network. In 2018 Adela was one of six fellows around the world awarded the McNulty Catalyst Award by the McNulty Foundation and the Aspen Institute for her Student Dreamers Alliance venture (sc.dreamers.org). She is also a graduate of Leadership Greenville and Furman University's Riley Institute Diversity Leaders Institute, which in 2018 honored her with their "Outstanding Contribution to International Diversity Award".

She serves on the boards of Ten at the Top, the Greenville Chamber of Commerce, Legacy Charter School, the Artisphere, the Duke Energy SC Upstate Advisory Board, and on Clemson University's Council for Diversity and Inclusion. Her work to advance equity and inclusive economic prosperity has earned her recognition as one of Greenville's most influential by Greenville Business Magazine for three consecutive years, and as a Woman of Influence by GSA Business Report in 2020.

Adela's dream for South Carolina is that we, collectively, build an ecosystem of opportunity where every person has access to the conditions and resources to achieve his or her self-defined success.
Organization
Parent: Hispanic Alliance
P.O. 17934 Greenville, SC 29606