Vote on Together SC's incoming Board of Directors!
Dear Allies,
Nonprofit and Philanthropic organizations are voting members of Together SC, and as such are invited to vote for a Board of Directors who will effectively lead Together SC in the years ahead.
The Governance Committee has nominated, and the Board approved, a slate of four nominees for a first term and one nominee for a second term.
Together SC's bylaws require:
That the Board is to have no more than 21 and no less than 11 members. The Board, with the nominees below, will have 15 members on August 15, 2020.
That a majority of Board Members be senior staff of 501(c)3 organizations. The Board, with the nominees below, will be 93% 501(c)3 staff, on August 15, 2020.
That the slate be approved by a majority of a quorum of 10 percent of voting members. Each active nonprofit member organization has one vote.
The link to the Ballot will be emailed to the primary contact on the member record of Nonprofit and Philanthropic members.
Ballots will be accepted from Friday, July 31 2020, until 5 p.m. on Friday, August 14, 2020.
If you should have received that email, but did not, please contact Together SC staff!
Because the elections have been delayed, our new members will begin serving immediately upon election.
As Governance Committee Chair, I encourage you to see who's on the Board and reach out to any of us to share your ideas and concerns.

We have set our sights on becoming one of the best statewide nonprofit networks in the country. We seek your involvement to help make that happen.

Thank you for your continued support of and participation with Together SC.
Your Ally for Good,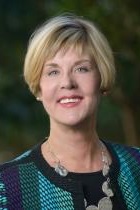 JoAnn Turnquist
Together SC Governance Committee Chair
President & CEO, Central Carolina Community Foundation