Looking to Lead Together SC?
As a membership network, Together SC's success comes from members stepping up and leading by serving on committees, peer networking groups, and our statewide Board of Directors.
Are you interested in getting more involved and helping lead Together SC?
Together SC's Governance Committee is working to create a pipeline of committee and Board members to lead the network into the future.
The Governance Committee will soon be reviewing and recommending nominations for the Board and committees for FY21, with terms beginning in July
Let us know your interest in serving by filling out the form below by March 27, 2020.
Your Ally for Good,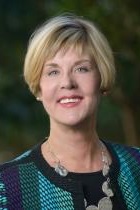 JoAnn Turnquist
Chair, Together SC Governance Committee
President, Central Carolina Community Foundation