Looking to Lead Together SC?
March 25, 2020 - A quick update.
Thank you to the 50+ individuals who have completed the form letting us know of your interest in serving with Together SC. We realize most of you submitted your form before the COVID-19 pandemic was upon us. Our world has changed. We know you need to focus on your own organization and situations in your community.
Together SC's Governance Committee will wait till June to proceed with appointments for FY 21, hoping we will all have a better sense of what's ahead. Thank you again for your interest in serving. We are honored.
Your Allies
*********

As a membership network, Together SC's success comes from members stepping up and leading by serving on committees, peer networking groups, and our statewide Board of Directors.
Are you interested in getting more involved and helping lead Together SC?
Together SC's Governance Committee is working to create a pipeline of committee and Board members to lead the network into the future.
The Governance Committee will soon be reviewing and recommending nominations for the Board and committees for FY21, with terms beginning in July
Let us know your interest in serving by filling out the form below by March 27, 2020.
Your Ally for Good,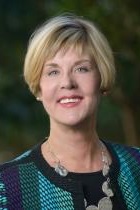 JoAnn Turnquist
Chair, Together SC Governance Committee
President, Central Carolina Community Foundation