A Note From Our New Advocacy Allies Chair
Date posted
August 2, 2022
Chynna Phllips was elected by the Leadership Team of our Advocacy Allies Peer Network as their new Chair. Today, Chynna shares some of her thoughts as she takes on this role.
Hello Allies,
For those who may be new to the group or me, my name is Chynna A Phillips, Senior Director of Policy and Research at the Sisters of Charity Foundation of SC. And, I also have the joy of serving as your newly elected chair of the Advocacy Allies Peer Network.
This network facilitates peer-to-peer engagement and the amplification of members' voice to harness the collective power of Together SC's member organizations who are advancing the greater good through public policy and advocacy efforts.
In addition to advancing the tenants mentioned, my hopes during my tenure are twofold.
One, I hope that it continues to send a message to my fellow funders that supporting social movements led by trusted community members and nonprofit leaders helps to increase our overall impact and advance not only our missions but ensure that South Carolina is a state where all members of our community can thrive.
I also hope that it continues to drive home the message to my nonprofit colleagues that it ok to do work in this space and it is needed.
So let me share, now more than I have ever experienced, my philanthropic peers are meeting, discussing and dreaming together of ways to aid our nonprofit partners in your missions by utilizing our collective voice by building power-sharing strategies.
Alice Walker, reminds us that "the most common way people give up their power is by thinking they do not have any."
I will forever be grateful for Jamie Moon for proposing this idea to Madeleine three years ago to bring us all together, and serving as our Chair for the last three years.
It is a step in the direction that promotes a social movement culture that is collaborative, broadly focused, fluid, and rooted in the needs of the community we are all called to serve.
With this in mind, I must acknowledge the Advocacy Allies Peer Network Leadership Team members assembled to make this and the tenants I shared our purpose.
Jamie Moon - Institute for Child Success

Sally Ehrenfried- Blackbaud

Nancy Lee - Habitat for Humanity SC

Naomi Lett - United Way Association of SC

Michelle Mapp- Equal Justice Works Law Fellow with the ACLU of SC

Bernie Mazyck- SCACED - SC Association for Community Economic Development

Chris Steed- Fullerton Foundation

Katy Smith - Greater Good Greenville

John Tynan- Conservation Voters of SC

Ann Warner- WREN - Women's Rights and Empowerment Network
I would also like to publicly welcome:
Sarai Melendez, the new Public Policy Director for the Hispanic Alliance

Emilee O'Brien, Director of Advocacy at the United Way of the Piedmont.
This work would also not move forward as efficiently as it does without the support of the great GP McLeer, our peer network facilitation and Madeleine McGee, our fearless Leader for Together SC.
By both mission and personal conviction these leaders have each been committed to advancing their organizational work forward through advocacy and will continue to share their expertise to shape our collective understanding to build trust and momentum.
Please stay tuned for a robust calendar with a mix of shared learning opportunities and times to fellowship as we continue to build our collective voice.
Your Advocacy Ally,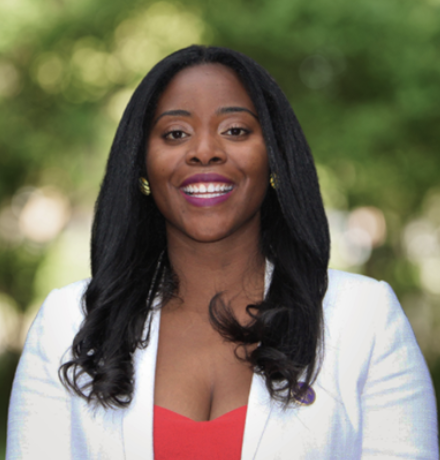 Chynna
Chynna A. Phillips
Senior Director of Policy and Research
Sisters of Charity Foundation of SC
Visit our Advocacy Allies page for more information >>