Together SC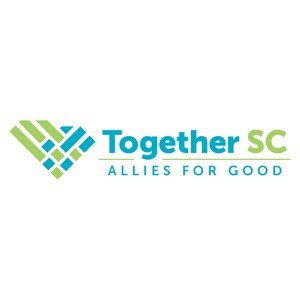 Organization Overview
Together SC serves the thousands of South Carolinians dedicated to community service, leadership and caring through nonprofit and philanthropic organizations.

It is the only statewide membership organization focused on bringing together South Carolina's leaders and partners to strengthen the state's entire nonprofit community.


In 1997, Together SC (known then as South Carolina Association of Nonprofit Organizations (SCANPO)) began operating with 67 chartered member organizations, providing regional meetings and workshops. One year later, a toll-free hotline was created to offer timely assistance to the growing membership.

Over the next 20+ years, Together SC would expand our diverse network, strengthening the state's nonprofit community and bringing together leaders from organizations who believe in Together SC's vision to have a united, trusted, and effective nonprofit community working to enrich the lives of all South Carolinians.

We are run by nonprofit leaders, for nonprofit leaders.

We believe that well-managed and responsibly governed nonprofits result in stronger, healthier South Carolina communities.