Back to Events
Event Details
Participants will engage in a series of candid and confidential discussions with peers regarding their organization's current performance and their personal leadership challenges. Our goal is for participants to walk away from each session with practical tools and actionable insights.
Charles Weathers and The Weathers Group will design and lead all seminars. Charles is a nationally known speaker, writer and consultant who is a recognized expert on nonprofit leadership, organizational effectiveness and performance improvement. He and his team will provide creative, interactive learning opportunities for participants to address current organizational and leadership challenges in a confidential, open-dialogue learning environment.
To encourage support, applicants will be asked to provide an endorsement or nomination from a foundation involved in their organization. Foundations may also provide scholarship support for participants to encourage participation and defray costs.
"As a member of the 2017 class of Carolina Leadership Seminars for new execs, I want to share how much I learned from Charles Weathers and my fellow participants. I also formed really great new connections. In fact, Zakiya Esper, Sowing Seeds into the Midlands's executive director, who was in my class, and I collaborated on a Photovoice project called Seen and Heard: Women and Girls in the Midlands, We also honored Zakiya at our International Women's Day luncheon this year. The opportunity to meet and interact with execs from across the state in an ongoing learning environment was much appreciated and will continue to bear fruit in the community."
-Ann Warner, CEO WREN - Women's Rights & Empowerment Network

Carolina Leadership Seminars - New Executives
---
REGISTRATION INFORMATION
Please note that due to limited seating, a selection process will be used to ensure class representation of diverse organizational types, backgrounds, and regions served.

**While the full cost of this program is over $700 a participant we are able to offer it to attendees at much less than that price! Although Together SC membership is not an absolute requirement to attend, member dollars coupled with support from our generous philanthropic partners help to make this program possible. It is because of members like you that we are able to offer this invaluable training at such a discounted rate! We thank you for being an Ally for Good, and we are grateful for your support.** View

Profile
Jennifer Gunter
Director
SC Collaborative for Race and Reconciliation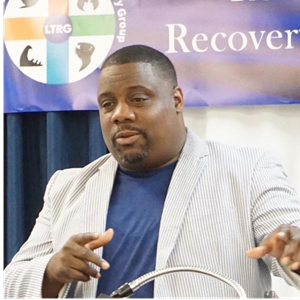 View

Profile
Kenneth Smith
CEO/President
Dillon County Long Term Recovery Group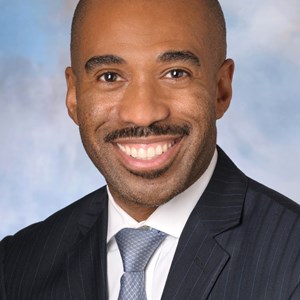 View

Profile
Vince Matthews
Executive Director
Joseph H Neal Health Collaborative
For More Information:
Shayne Kinloch
M.A., OCL
Program & Operations Manager
Together SC
(803)929-0399x14
TOPICS
SESSION I
The Board/CEO Relationship: Teamwork From the Top: The relationship between the Board and the CEO can make or break an organization. High-trust, understanding, clarity, and accountability are just a few of the traits that can strengthen this vital relationship. During this session participants learn to identify approaches that ban nurture meaningful relationship with their Board, as well as recommendations on how to repair a damaged Board/CEO relationship. In order to gain maximum value from Session I, participants are strongly encouraged to have their Board Chair attend with them.
SESSION II
Leading Through Effective Communication: People frequently complain about a lack of communication on the job or in relationships and the inability of others to communicate. We have found that there is rarely a LACK of communication, but instead a lack of understanding about the many factors influencing communication. So how do we transform our dysfunctional communication styles into effective and productive interaction with others? Through this session participants will be equipped to communicate effectively and pointedly with a variety of individuals and groups and better prepared to maintain composure in challenging situations.
SESSION III
Cultivating a High Trust Culture: Trust, according to Stephen M. R. Covey in his critically acclaimed book, The Speed of Trust, is more than a nice social virtue. It is a quantifiable, hard-edged economic factor that impacts our decisions and results on a daily basis. This session highlights the value of developing high trust relationships as well as the cost of low trust relationships. Leaders who cultivate and maintain high trust relationships are much more likely to experience success in life, both professionally and personally.
SESSION IV
Navigating Organizational Change: Organizations that navigate change have a greater chance of remaining relevant, viable, and competitive. Your ability to navigate change will contribute to your success as well as the success of your organization. This session allows participants to explore approaches they can employ to better recognize and navigate organizational, economic, social, and political changes.
SESSION V (New Offering!)
Nonprofit Finance Basics: For the first time, we are offering a session centered around Nonprofit Finance Basics. The session will be led by Madeleine McGee, Together SC President and Benjamin Bullock, Together SC's Director of Operations. Subject matter including Building a Budget, Fundraising, Marketing, Grantwriting, and Understanding Financial Statements will be explored.
LOCATION
Sisters of Charity Foundation of SC, 2711 Middleburg Drive, Suite 115, Columbia, SC
Participation is limited to current Executive Directors / Chief Executive Officers of charitable nonprofit organizations in South Carolina, who have served in their current position for less than five years.

Cost: $325